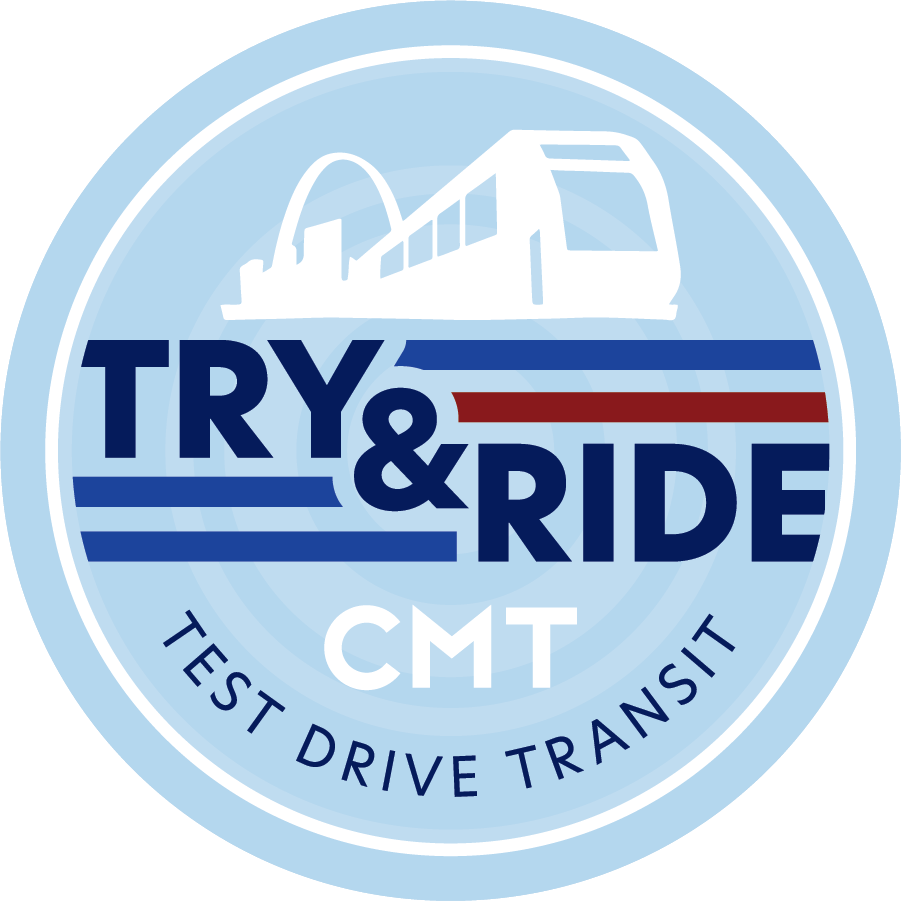 Wednesday, Sept. 22, is World Car-Free Day – which encourages motorists to give up their personal vehicles for the day to realize the many benefits associated with taking public transportation, walking, or cycling to get where they need to go. In response, Citizens for Modern Transit (CMT), the St. Louis region's transit advocacy organization, is offering a complimentary, $5 Metro Day Pass to the first 100 area residents who post of a picture of themselves taking transit on World Car-Free Day to Facebook, Twitter, Instagram or LinkedIn and tag CMT using @CMT_STL. The $5 Metro Day Pass will be mailed to those who participate so they can gain unlimited access to MetroLink and MetroBus for the duration of a single day on a future date of their choosing.
"Our region has a safe, convenient, affordable, and robust public transportation system utilized by thousands of area residents every day," stated Kimberly Cella, executive director of Citizens for Modern Transit. "Those who take transit don't have to pay for gas or parking, nor deal with traffic congestion. They help to positively influence the air quality and get to sit back, relax and enjoy the ride to their destination."
CMT also reminds those who have never ridden transit or considered it for their workday commute to take advantage of its Try & Ride program – which allows users to test drive transit. Those who register for the free program get route recommendations, complimentary tickets, tips for taking transit and registration in the Guaranteed Ride Home Program – which provides a more immediate ride home in the case of an emergency. They also quickly discover the money-saving benefits of the region's safe and convenient public transportation system.
Never ridden transit? CMT has you covered with their Try and Ride program.  Give transit a try for the work commute, and the first month is on CMT.