Weigh in on Belleville Transformation at Upcoming Events
Transit riders, area residents, elected officials, and stakeholders are invited to weigh in on the two design concepts developed for the "Transit Stop Transformation" Project underway at the Belleville Transit Center.
Our Mission
CMT leads efforts for an integrated, affordable, and convenient public transportation system with light rail expansion as the critical component that will drive economic growth to improve quality of life in the St. Louis region.
Trajectory for Transit in 2022 Points to Need for Continued Collaboration
An overview of what was presented including project updates on various transit projects including light rail expansion to MidAmerica Airport, the Brickline Greenway's integration with transit, and the expanded Northside-Southside Corridor Study.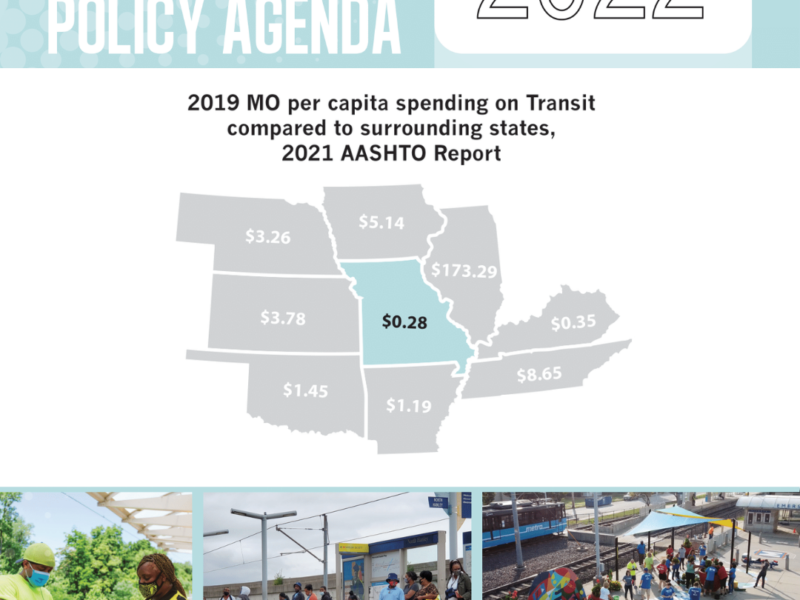 Funding Tops List of Priorities for 2022 Policy Agenda
Transit funding and regional transit priorities top the list of CMT's  2022 Policy Agenda. In addition, Missouri transit is delivering $3.6 billion in economic activity each year.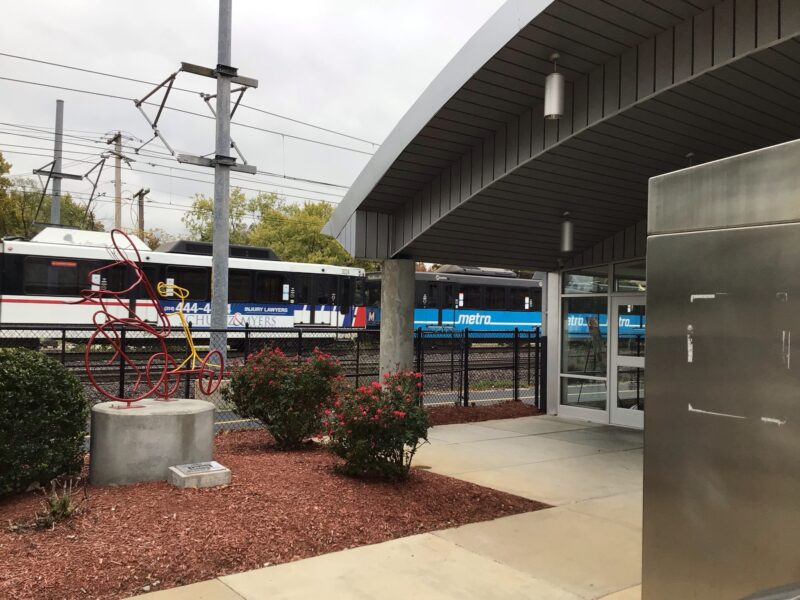 RFP for Public Art Released for Belleville Transit Stop Transformation Project
The "Transit Stop Transformation Project" is a collaboration between Citizens for Modern Transit, AARP St. Louis, St. Clair County Transit District and Metro Transit working together to activate the space around the Belleville Metro Transit Center. This joint-initiative, will convert the transit center area into a fun, artistic space that encourages active play, cultivates community, integrates transit into the community, and increases transit use. An RFP was just released for Public Art at the site.
Transit Drives the Economy
Fact #11
Investment in public transportation offers an economic return of $4 for every $1 invested.