CITIZENS FOR MODERN TRANSIT TO HOST NEXT "TALKING TRANSIT" EVENT ON OCTOBER 18: Discussion to highlight the Secure Platform Plan for the MetroLink System
Our Mission
CMT leads efforts for an integrated, affordable, and convenient public transportation system with light rail expansion as the critical component that will drive economic growth to improve quality of life in the St. Louis region.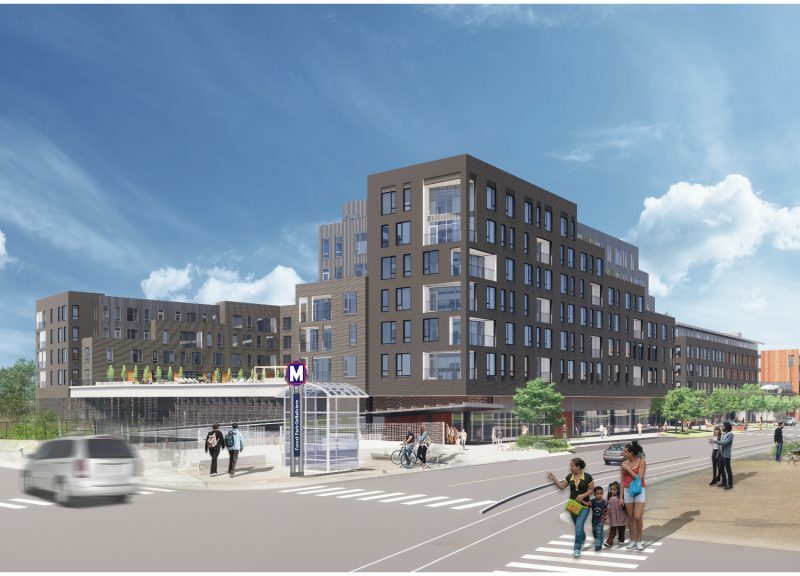 Expo Opens with More than 45 Percent Residents  Going Carless 
The latest development along MetroLink opened Phase 1 on August 1 delivering housing and retail within steps of MetroLink, MetroBus, and more. Even more importantly, only 55 percent of the residents are bringing a car.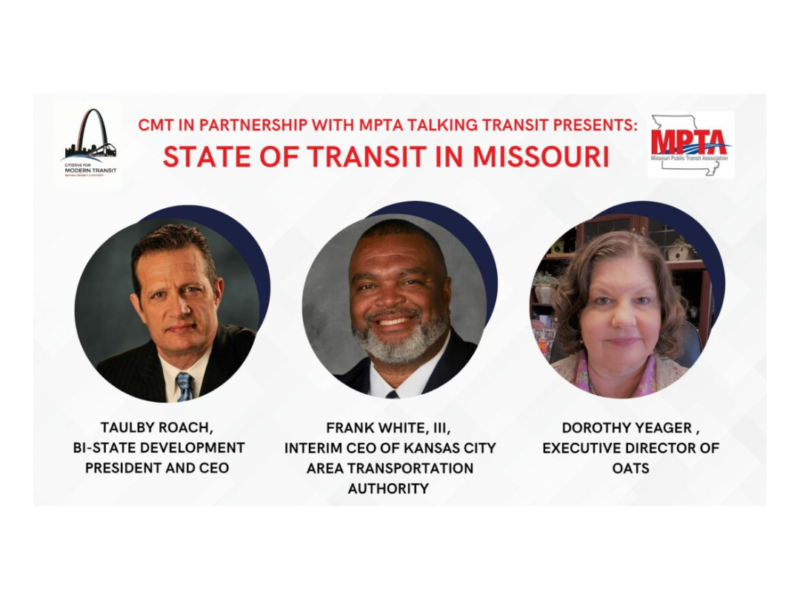 State of Transit in Missouri Set for Oct. 27, 2022
The transit advocacy organization Citizens for Modern Transit (CMT) in partnership with the Missouri Public Transit Association (MPTA) has announced plans for its next virtual "Talking Transit" event, which is set for Thursday, October 27, at 8:30 a.m. via ZOOM.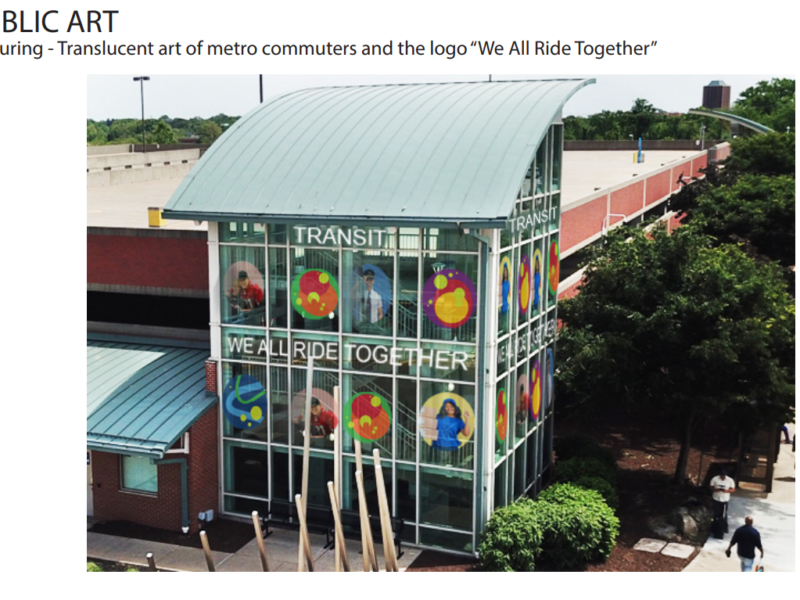 N. Hanley Transit Stop Transformation set to Open on Oct. 12
Event will feature "Wake up to a Sweeter Commute" Rider Appreciation Effort, Followed by Ribbon Cutting Ceremony.
Fact #27
According to Metro in 2014 Metro provides 5.7 million + Call-A-Ride service Miles.