Volunteer with Citizens for Modern Transit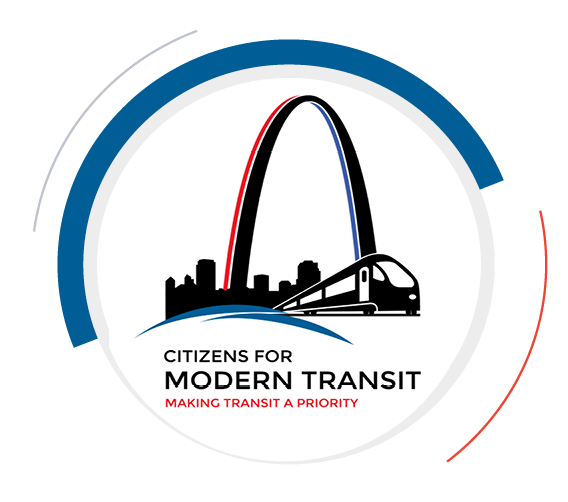 Citizens for Modern Transit (CMT) is a member-supported, not-for-profit organization whose mission is to lead efforts for an integrated, affordable, and convenient public transportation system with light rail expansion as the critical component that will drive economic growth to improve quality of life in the St. Louis region. CMT is looking to connect with individuals interested in getting involved with and working toward improving the local public transportation system. If this is something that speaks to you, please email us at info@cmt-stl.org for the most up-to-date volunteer opportunities and check out some of the exciting programs we have available below.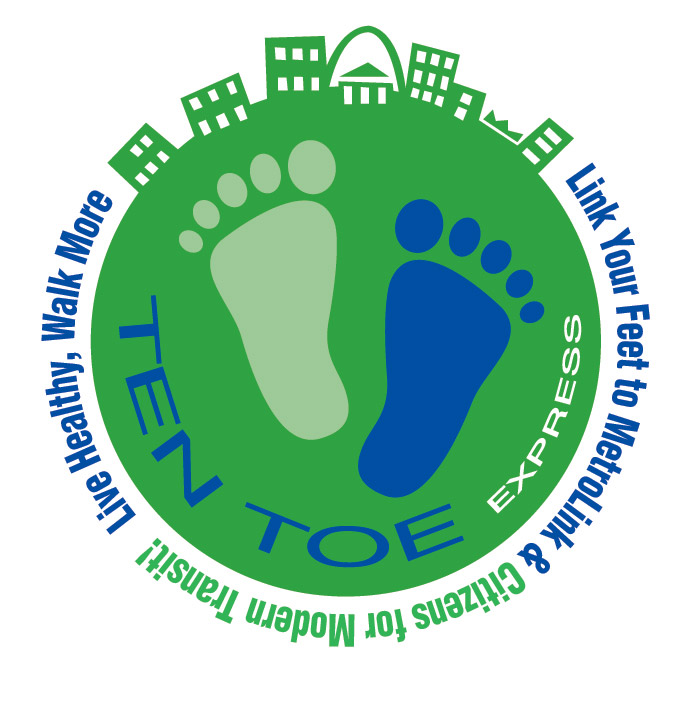 Ten Toe Express Walk Leaders
Become a CMT Ten Toe Express Walk Leader.  The Ten Toe Express is a walking program linking public transit and your own ten toes through group walks that meet at MetroLink stations and take Metro transit to fun destinations exploring the St. Louis region.  We walk in a variety of places and visit unique spots that even the most seasoned St. Louis explorers may not know about.  Groups often stop for lunch or a snack before  heading back.  Visit the CMT Ten Toe Express site to learn more about the program.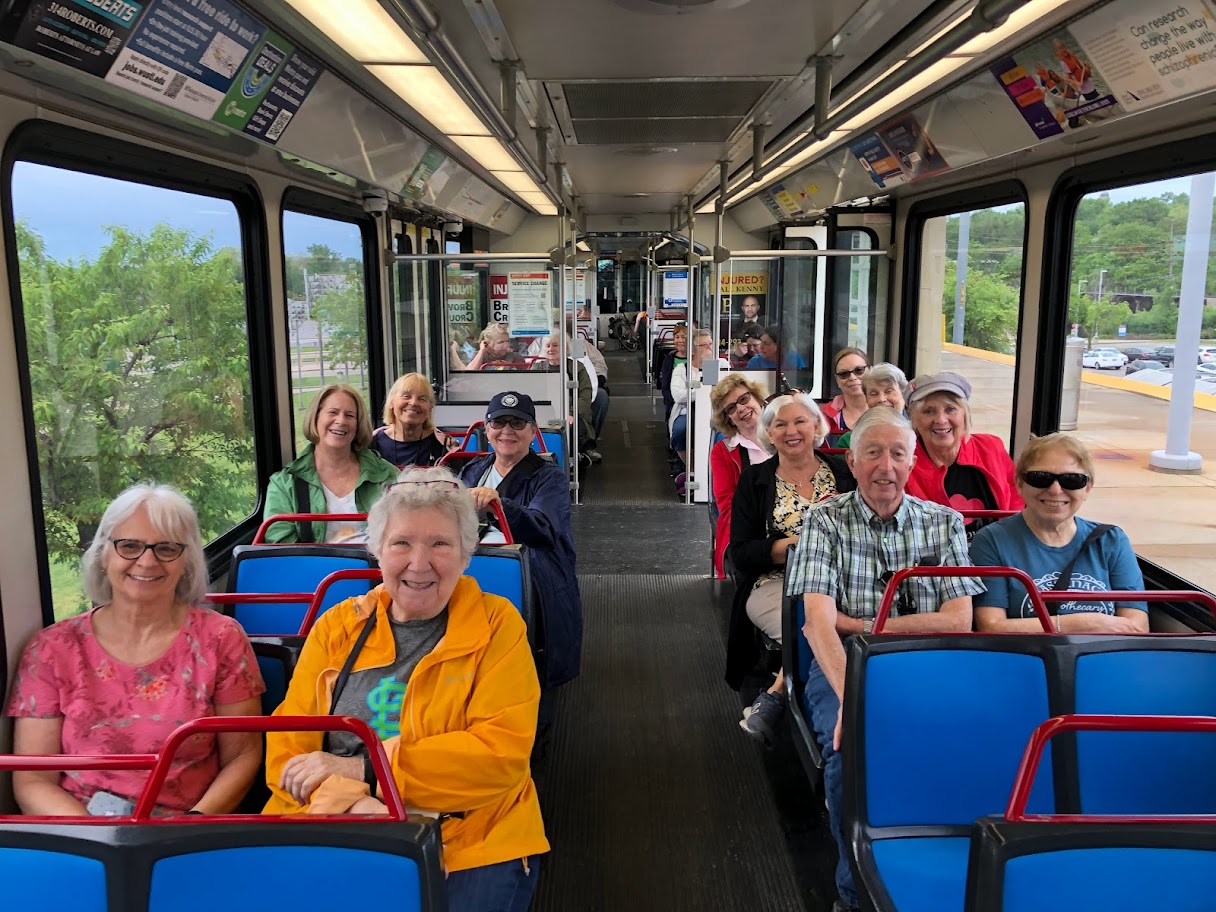 More than 8,000 area residents have collectively trekked thousands of miles exploring the St. Louis region through more than 1,000 guided tours utilizing their own ten toes and Metro Transit.  Currently, there are more than 300 returning older adults each session that participate in several different CMT Ten Toe Express Walking Groups along with new members each season. CMT is looking for additional walk leaders for the Fall 2023 Season, which will kick off on Thursday, August 31, and run for 12 consecutive weeks.
Individuals, a couple, or even a group of friends can sign up to be leaders and take turns leading walks throughout the walking session. Training and assistance with planning walks are provided with the needed tools to be able to guide a group of approximately 10-20 fellow walkers as they explore various St. Louis and Metro East attractions using public transit and their own ten toes. The time commitment required to be a walk leader vs. a regular walk group participant is minimal. In addition, CMT is offering a stipend per walk for interested walk leaders.
To learn more about becoming a Ten Toe Express Walk Leader, send your name, email address, and phone number to  info@cmt-stl.org or call Citizens for Modern Transit at 314-231-7272.
Metro Monitors
CMT needs your help.  If you ride Metro Transit regularly or live or work in the area, this would be a perfect opportunity to get involved in transit improvement efforts in the community! Volunteers provide a snapshot of the system one time each month while they are out and about using transit.  The program narrows in on safety and security by evaluating security presence at stations and on trains/buses, observing contract and in-house security, determining if fares are being inspected, and gauging levels of customer engagement. Reports are provided to Metro Public Safety monthly as a part of their internal evaluation process, and to the public on an annual basis.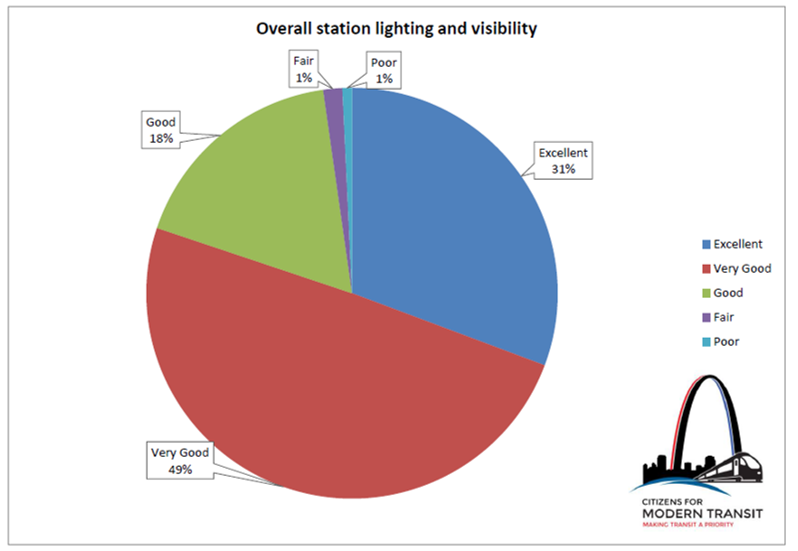 The program is volunteer-based, and CMT is currently looking for individuals willing to visit one or more Metro Transit Stations or Centers each month to evaluate a list of items.  Volunteers will receive two tickets each month (upon request), along with a survey to complete about their transit trip.  If interested in joining the program as a monthly Metro Monitor, you can register by clicking here.  Email info@cmt-stl.org, call Citizens for Modern Transit at 314-231-7272, or visit the CMT Metro Monitor Program page for more information.
Community Engagement Event Volunteers
CMT partners with stakeholders throughout the region to initiate quarterly community engagement events.  Each event provides a valuable opportunity for partnering organizations to interact with riders, strengthen and reinforce their collective commitment to a safe, world-class, customer-focused transit experience.  Past engagement events have included:
Toasty on Transit
Transit is a Home Run
To learn more about volunteering during CMT's community engagement events, email info@cmt-stl.org or call Citizens for Modern Transit at 314-231-7272.