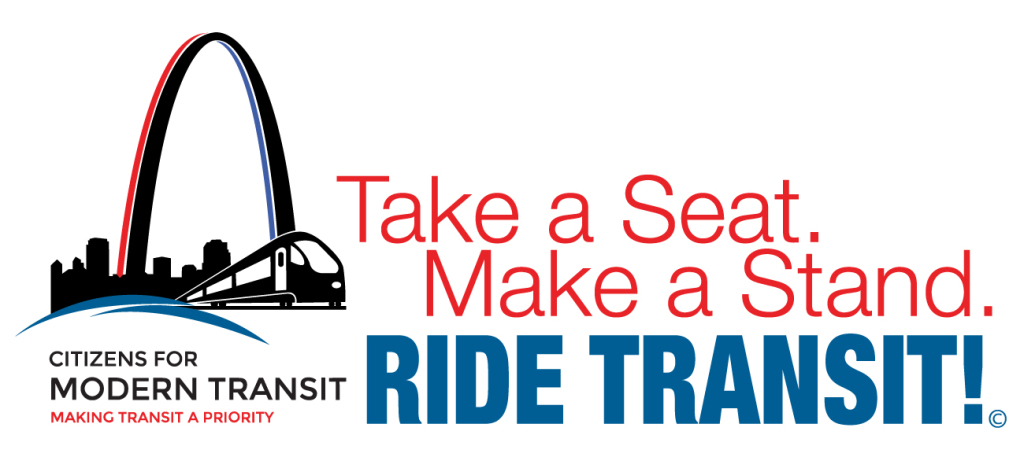 Don't miss the opportunity to take a stand for transit in the St. Louis region on April 9 by taking a seat. Yes, that is right. Ride the bus or train, take a seat, and show your support for transit with Citizens for Modern Transit. This day is an opportunity to call attention to the importance of infrastructure investment and the need for a long-term surface transportation authorization bill.  MAP-21, which is the federal surface transportation legislation, expires on May 31.  What better way to show the region the importance of public transit than to fill our transit system with riders. Take a seat and make that stand for transit in St. Louis on April 9. Stand Up for Transportation Day is a national event sponsored by the American Public Transit Association.
On April 9, supporters around the nation are uniting in their communities and online to send a powerful message to Congress: It's time to provide long-term investment for America's transportation network.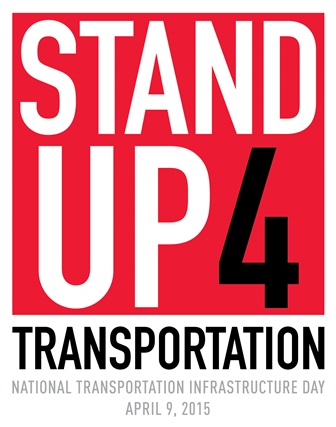 "Only comprehensive, long-term federal funding will enable the nation to repair, maintain, and adequately expand the national transportation system. Here is our opportunity to show our elected officials in St. Louis just how important transit is to the region by riding the system, telling your stories on social media and taking a seat to make a stand for transit. We are encouraging our more than 20,000 constituents to ride transit on April 9, invite their friends and family to ride, and to use social media as a platform to talk about the benefits for the individual and the region," said Kim Cella, CMT executive director.
CMT will be showcasing St. Louisans taking a stand for transit.
"All modes of transportation are important to the quality of life in Missouri.  Due to our unique funding situation, we all must work together to gain adequate resources to keep Missourians safe, provide maximum mobility, and create economic strength through a transportation network that is accessible to all.  AGC of Missouri supports all efforts to build awareness of the importance of a high quality transportation system throughout Missouri.," Len Teonjes, President, AGC of Missouri.
Members and friend can send in transit selfies to CMT at info@cmt-stl.org, post on the CMT Facebook page, or tag CMT on Twitter. CMT is also looking for St. Louisans to tell us why transit makes a difference in their lives to build the top 100 reasons to use transit in St. Louis on April 9.
Never used transit before?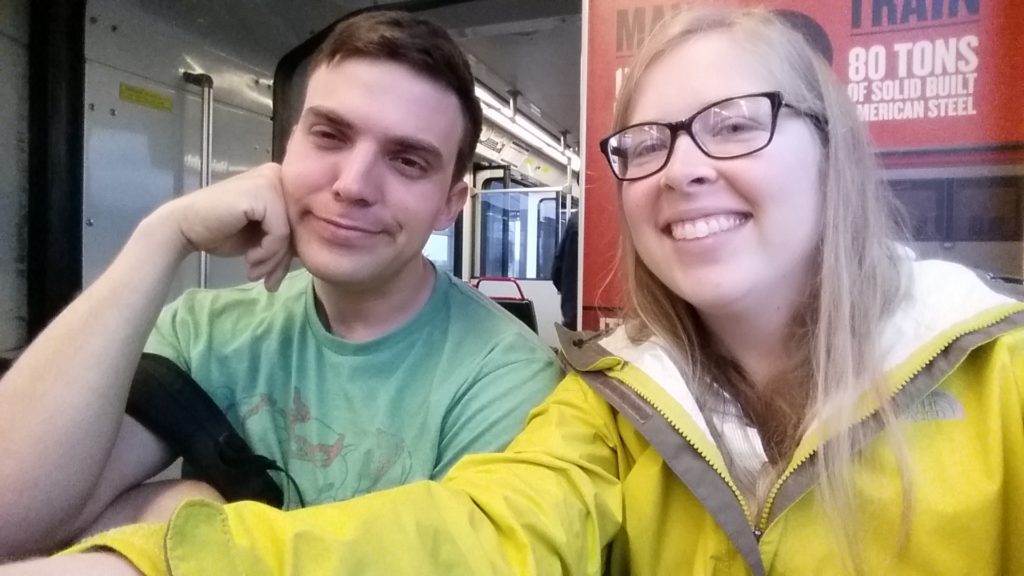 CMT is offering the opportunity for new riders to stand up for transit by registering for CMT's Try & Ride Program. A personalized route program for new riders to the system.  Registration is available online.  Register today and see the benefits by taking a seat on transit and making a stand with CMT. Help us build top 100 reasons to ride transit! Email info@cmt-stl.org with your reasons for riding transit.
Pricetag, on a slim fixed income – car not an option. J. Brown
With a senior fare card, transit is that much more affordable. J. Brown
Can link bicycling with transit to go that much farther. J. Brown
Ease of commute. G. Sacket
Cost savings over driving. G. Sackett
Parking has become so difficult and expensive – better to use Metro, relax and read on the way. G. Murphy
For the planet and for a gentler, more just

#

STL

.  – E. Hemphill
MetroLink takes the stress out of the daily commute! No matter how backed up the traffic is on the Mississippi bridges, my ride stays relaxed and on schedule.   L. Erkens
It's safer than driving a car. J. Hagan
It's better for the environment. J. Hagan
It gets me to and from work! J. Hagan

 

We take metrolink because it is safer than driving – especially in inclement weather.  The stress level is a lot lower when taking transit.  Chris & Katie Dimza