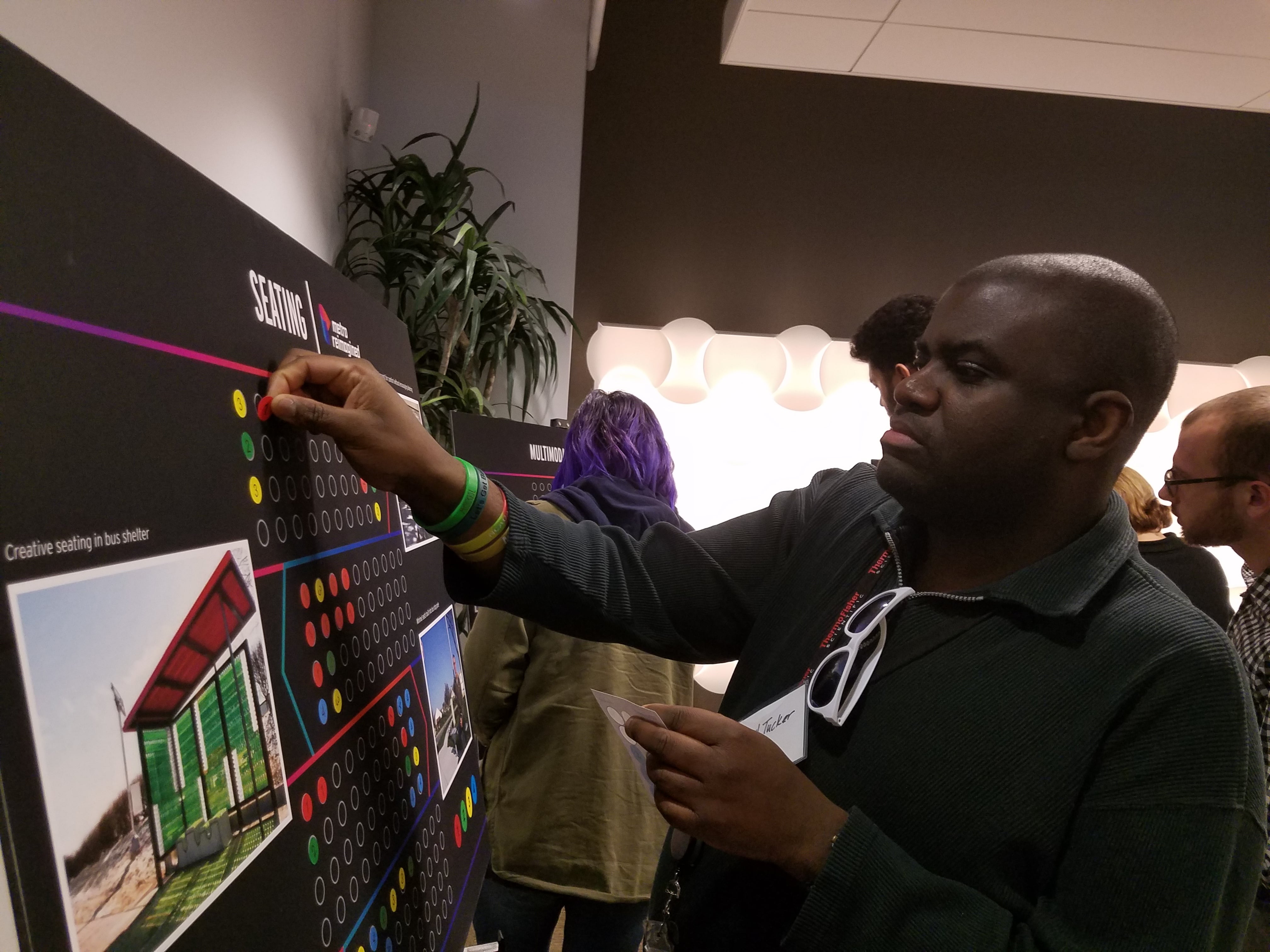 CMT hosted its latest Talking Transit event on Jan. 9 with an interactive update on the Metro ReImagined Study.  Jessica Gershman, Manager of Long-Range Planning at St. Louis Metro, gave a short presentation outlining the recommendations under the Metro Reimagined plan for the region, followed by an interactive exercise with attendees prioritizing improvements they would like to see implemented in the new plan including amenities, land use, and more.
The updated Metro Reimagined plan includes:
Shorter waits with 13 high-frequency MetroBus routes operating every 15 minutes or better during the day – currently, there is only one route that operates 15 minutes or faster, and only three routes operating 20 minutes or faster
34 local MetroBus routes operating every 30 minutes, instead of the 40-minute or 60-minute service that many of today's routes operate
Service added to the plan in response to customer feedback
Introduction of  Wi-Fi, mobile ticketing and other new technology to improve the  transit experience
New innovative transportation options for areas where a 40-foot bus doesn't make sense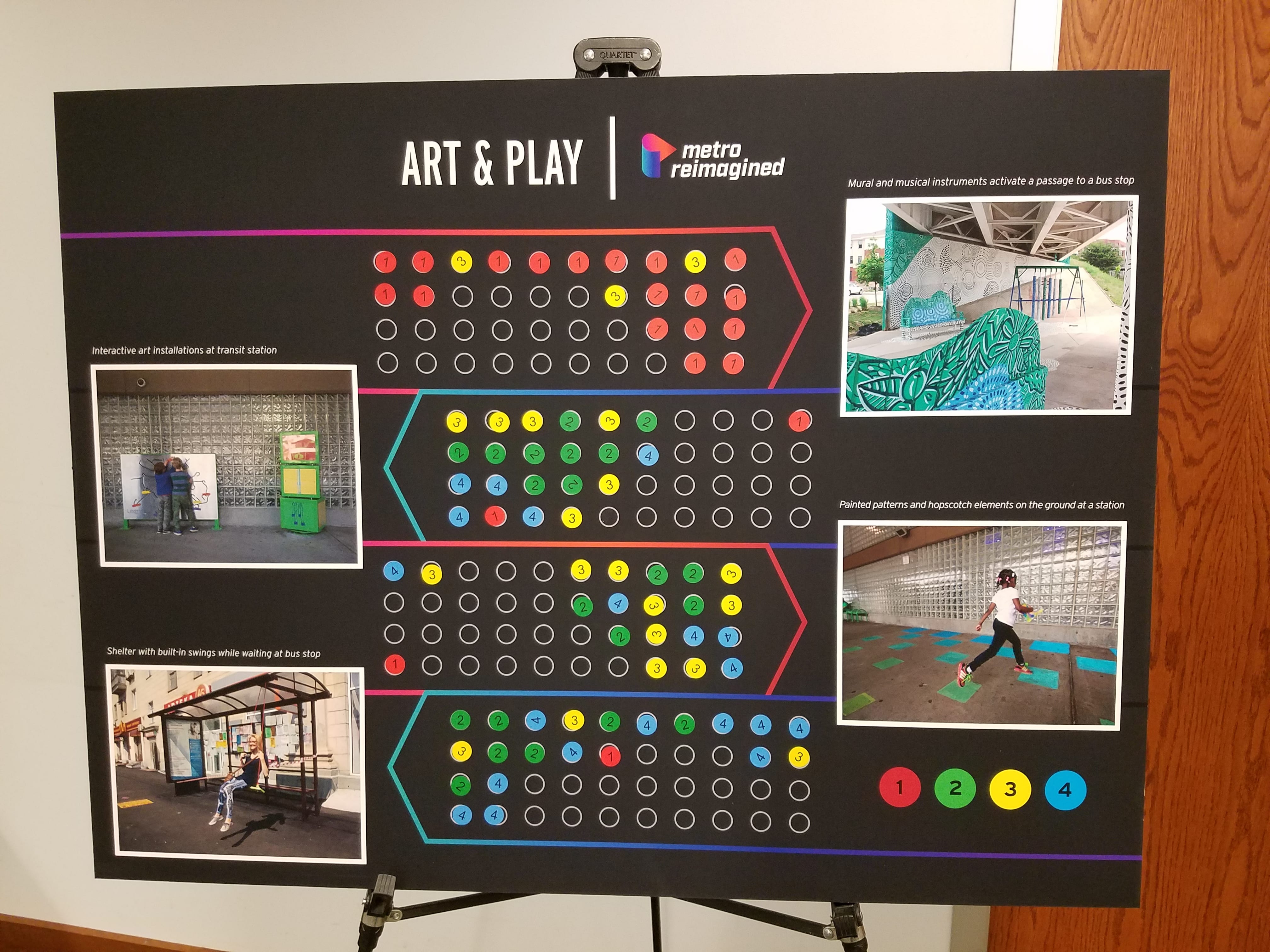 Gershman explained that the Metro Reimagined project is not only looking at where people travel in the region, but why they travel and how they want to get there. The plan will also incorporate new technologies and innovative transit concepts – from new vehicles to new service options.
Participants prioritized what they were most interested in seeing implemented first through a dot exercise.  Audience members were given a sheet of colored dots numbered one through four and then asked to rank projects in four categories by priority preference.  The categories that were presented to the audience for consideration were:
Art & Play
Shared Spaces
Seating
Amenities
Multimodal
For more information about Metro Reimagined with interactive maps, click here.  You can download the presentation here.  CMT's next Talking Transit event will feature a panel discussion on the Metrolink Security Assessment recommendations.  The event will be held on Friday, March 1 at the St. Louis Regional Chamber.  The event is co-sponsored by St. Louis Regional Chamber and East-West Gateway Council of Governments. Click here for more information.