New Ridesharing Program Aims to Benefit  Transit Users
Citizens for Modern Transit (CMT) launches Zimride by Enterprise this month, a service of Enterprise Rent-A-Car, in the St. Louis area. The online ride-matching service connects drivers and passengers with similar commutes. CMT will be working in partnership with Enterprise to administer this free program, which can benefit existing public transit users by helping them connect with like-minded commuters to extend transit trips and close the gaps that may exist between transit stations and their point of origin or destination.
"The St. Louis region has a very successful, integrated public transportation system that offers access to nearly 95 percent of local jobs and educational facilities within Metro's service area," commented Kim Cella, executive director of Citizens for Modern Transit. "However, this doesn't mean that all users can be picked up at their doorstep and delivered within steps of their final destination. Gaps exist. Some transit users must drive to a MetroLink station, before taking the train directly to the office. Others may only have to walk a block to get to a MetroLink station or MetroBus stop, but once they deboard there is still a bit of a distance before they reach their final destination. Ultimately, when used in tandem with transit, ridesharing can help extend transit trips."
As a sustainable alternative to driving individually, Zimride also helps reduce vehicle emissions, traffic congestion and fuel consumption while splitting transportation costs. It is the largest web-based ridesharing and carpooling network in North America.
"In addition, Zimride enables individuals to get to shopping establishments, entertainment venues and other destinations that aren't accessible by transit alone," added Cella.  "Zimride can be utilized for a ride for one day, one day a week or every day of the week, and can be with the same or different people."
Those interested in joining the free Zimride platform must first visit cmt-stl.org/zimride to register to be part of CMT's closed network. Users will then receive a verification email directing them to zimride.com/cmt where they are able to log in, create a profile and begin searching for rides or riders. Once a match is identified, users can search Zimride reviews and connect through a Facebook interface, before coordinating logistics and putting plans in place to share rides in their personal vehicles. Those interested in splitting gas costs can even do so securely through the Zimride site.
For full program details and registration information, visit cmt-stl.org/zimride.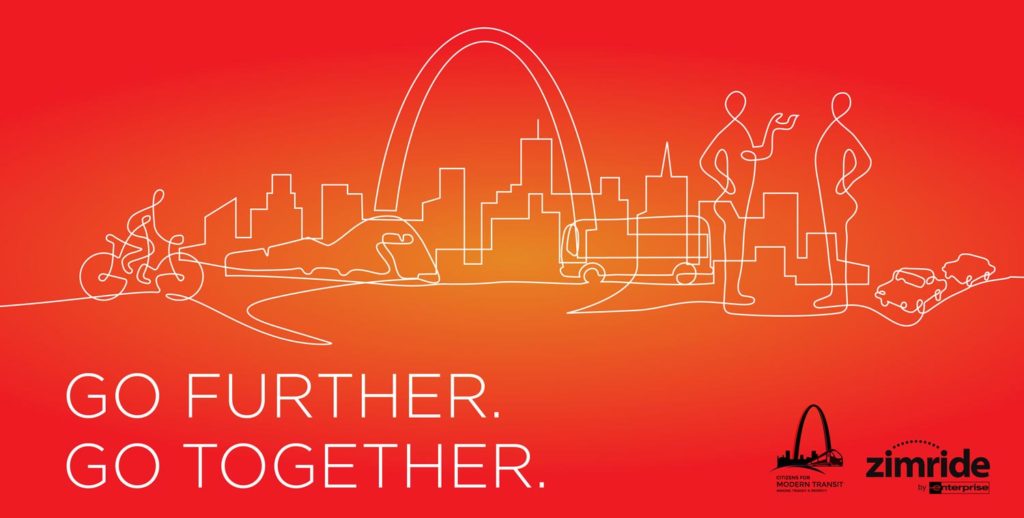 About Zimride by Enterprise
A service of Enterprise Rent-A-Car, Zimride is the largest web-based ridesharing and carpooling network in North America, serving customers through a private network of more than 130 universities, corporate campuses, and organizations. Other transportation services marketed under the Enterprise brand name include Enterprise CarShare, Enterprise Rideshare, Enterprise Car Sales, Enterprise Truck Rental, Exotic Car Collection by Enterprise and Enterprise Flex-E-Rent.
# # #