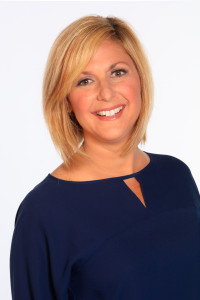 The St. Louis Chapter of the Women's Transportation Seminar (WTS), an international organization dedicated to the professional advancement of women in transportation, honored CMT Executive Director Kimberly Cella as Woman of the Year.
Every year, the WTS St. Louis Chapter recognizes one outstanding woman from St. Louis metropolitan region for their significant accomplishments and contributions to the transportation industry.
"Kim Cella exemplifies what it means to be a leader in transportation. She has been working at Citizens for Modern Transit for more than 23 years, during which time she has successfully secured millions in federal and private funding for transit advocacy and education," said Renee Ross, President of WTS St. Louis Chapter.
Most Recently, Cella was selected to serve as the new executive director of the Missouri Public Transit Association (MPTA). She and her team at Citizens for Modern Transit  partnered with Michael G. Winter Consultants to lead efforts on behalf of the statewide transit provider association to elevate the status of transit in Missouri, build new coalitions to expand the advocacy base, and promote and support MPTA members.
Cella accepted her award at the WTS Annual Meeting on April 28.
"I am truly honored and humbled to receive this award, especially in light of all the women in this room, who I would consider true leaders in the transportation industry. This award recognizes a reality I've known for some time– this is not about "me," it's about "us." The work we do at CMT, and now the MPTA, is a TEAM effort.  The work we accomplish each day would not be possible without the entire team at CMT and MPTA – staff, board and active supporters and members."
For more information on the WTS St. Louis Chapter.