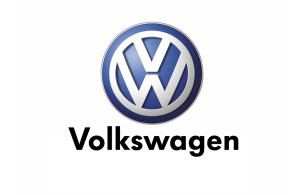 The Environmental Protection Agency (EPA) filed a complaint against Volkswagen last year because its vehicles were emitting nitrogen oxides that significantly exceeded compliance levels and violated the Clean Air Act. The German automaker was found guilty and agreed to pay a $14.7 billion settlement and establish an Environmental Mitigation Trust. Over the next 10 years, $2.9 billion in trust funds will be allocated for environmental mitigation projects that reduce nitrogen oxide emissions. This includes $41 million for the state of Missouri.
As the Missouri Department of Natural Resources (MODNR) solicits stakeholder input for the development of a Beneficiary Mitigation Plan for local funds, the Missouri Public Transit Association (MPTA) is urging them to include transit bus replacement, which is included in the eligible projects list.
The Missouri Department of Natural Resources is hosting public meetings about the mitigation trust fund of the VW Settlement. MPTA urges members to attend and support transit as a part of the mitigation plan.
Upcoming Meetings
1-3 p.m. Tuesday, Nov. 14, 2017
Anita B. Gorman Conservation Discovery Center
Auditorium
4750 Troost Ave.
Kansas City
Map
1-3 p.m. Tuesday, Nov. 21, 2017
St. Louis County Department of Public Health
Public Health Campus
Community Room
6121 N. Hanley Road
Berkeley
Map
9:30-11:30 a.m. Thursday, Nov. 30, 2017
The Library Center
Auditorium
4653 S. Campbell Ave.
Springfield
Map
1-3 p.m., Thursday, Dec. 7, 2017
Elm Street Conference Center
Bennett Springs/Roaring River Conference Room
1730 E. Elm St.
Jefferson City