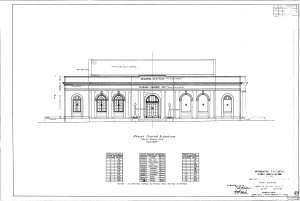 CMT and the Skinker DeBaliviere Community Council asked residents what they wanted to see happen at the Historic Wabash Station and the responses had several themes, all with the emphasis of bringing it back to life along with activating the street around the station.  Do you have a preference on the suggestions?
Entrance to the MetroLink Station.
Food/dining experience – coffee, pizzeria, taco stand, transit bar, snow cone stand.
Metro public safety department.
A visitor's center for the Loop.
Exhibit space.
Event space.
Transit Center.
Museum of Transportation
A few additional features mentioned included:
Bathrooms
Landscapaing
Bicycle parking
Bicycle repair place
Tourist information
Newstand
You can still weigh in too – https://www.surveymonkey.com/s/9TZD7RM
Let us know your vision for the future of the Wabash Station.