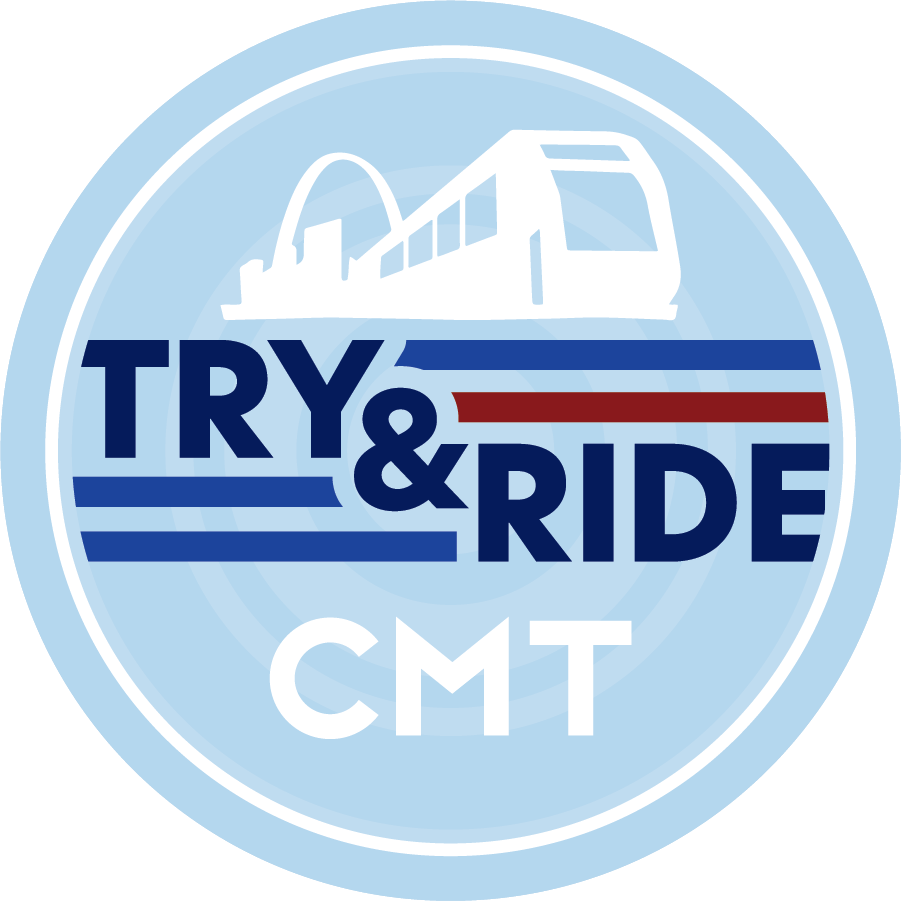 Transportation costs across the country have risen due to COVID-19's effect on gas prices and supply issues for automotive manufacturers. Data from the Consumer Price Index, a common measure of inflation, revealed the extent of the pandemic's effects on household transportation spending. The nation's average spending on transportation is 16.8% of total household spending – and, the St. Louis region has not been spared, coming in with the sixth-highest transportation costs in the country, at 17.2% of total annual household spending, according to a report from car buying service CoPilot.
There is a money-saving option for St. Louis commuters available through the region's robust public transportation system. And there is a way to test drive MetroLink and MetroBus for free.   Citizens for Modern Transit's Try & Ride program helps St. Louisans get on board with public transit. This comprehensive, award-winning program provides participants with personalized routes, tips and trick for taking transit, complimentary transit tickets for one month and more – all giving riders time to test and learn the new system. The program requires riders to commit to utilizing the bus or train for one additional month at their own expense for a total of two months.  For more info or to register visit: https://cmt-stl.org/programs/cmts-try-ride-program/.
CMT is confident that once a person gives transit a try, they'll see the many benefits and make transit a part of their regular commute.
And if that wasn't enough of an incentive, check out the below from the American Public Transit Association 2021 Fact Book:
Long-term investment in public transit supports 50,000 jobs and $382 million in tax revenue per $1 billion invested
87% of trips on transit directly benefit the local economy
6.0 billion gallons of gas saved each year by using public transportation
84% less CO2 emissions by using the subway rather than a car
The public transportation industry is a leader in clean technology, with the share of hybrid electric buses jumping from 7.0% in 2010 to 18.8% in 2020
Cities with more than 40 annual public transit trips per person have one-half the traffic fatality rate of those with fewer than 20 trips per person