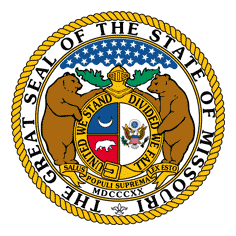 Missouri lawmakers  convene today to kick off the Second Regular Session of the 97th General Assembly, which will run through May 16.  Transit and funding for transportation should be a top priority as they head back to session today.
Last session the Governor signed off on an additional $500,000 for public transit operations from General Revenue bringing the total to $1,060,875 for 33 transit providers across the state from Metro in the St. Louis region to Oats in rural Missouri to Kansas City Area Transit Authority in Kansas City.   Considering Metro's budget topped $250 million last year dividing little more than $1 million across the state. Based on 2011 per capita transit funding for the 50 states plus DC, Missouri ranked 40th at $.50 per capita.   DC tops the list at $626.80 per capita, and our neighbors Illinois, Iowa and Kansas are higher as well at $102.80, $4.16 and $2.09 respectively.
The Missouri Department of Transportation would agree.   They recently released a draft of their long range transportation plan which included concerns and needs from constituents spelled out at numerous meetings held across the state.  Two key areas of the long range vision – providing transportation choices and supporting transportation options that build economic development opportunities and create jobs – can be answered with an investment in public transit in Missouri.  According to the  American Public Transit Association, for every one dollar invested in transit there is a four dollar return for the region and the state.
This year MoDOT is requesting an expansion of $2 million from General Revenue above the $1,060,875 that was secured last year.   As Missouri constituents and transit supporters it is key that you reach out to the Governor, your respective delegation as well as members of the Transportation and Appropriations Committees.
Sample letter to Governor Nixon