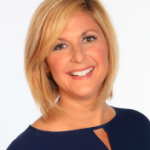 The 2019 legislative session is fast approaching, and it's imperative the topic of transit investment remains top of mind among elected officials.
Transit systems across the nation receive approximately 40 percent of their annual operating budgets from their respective states. This is not the case in Missouri. For more than a decade, the state legislature has continued to slash funding to an all-time low, with $1.7 million split among 34 transit providers last year. Many local transit providers now get less than one percent of their annual operating budgets, including Metro Transit in St. Louis, which received just over $700,000 in 2018 on an operating budget of more than $315 million.
To bridge the gap, transit providers rely on federal dollars and seek creative means to secure resources, but the persistent lack of funds has resulted in service cuts and fare hikes in various communities.
Missourians rely on public transit for 62 million rides a year. For many, transit access is the only means by which they can get to work and doctor appointments. But the impact extends beyond providing critical access. A safe, reliable public transit system plays a key role in stimulating economic development, attracting and retaining business, establishing healthier, sustainable communities, connecting individuals to job opportunities and furthering equality. It was a priority for the Cortex Innovative Community in St. Louis and for developers along the Kansas City Streetcar Alignment, and it matters in smaller communities too.
Funding needs to be added to the state's list of priorities for legislators – it's essential to moving Missouri forward.
Kimberly Cella, executive director of Citizens for Modern Transit and the Missouri Public Transit Association