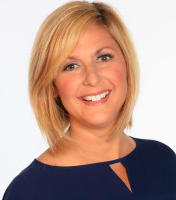 Commentary from Oct. 19, 2018 St. Louis Business Journal
Economic development is booming in St. Louis' core. As outlined in the St. Louis Business Journal's recent article titled, "Who knew: $8 billion in projects from Arch to Wash U," nearly $8 billion in projects are in varying stages of development between the Gateway Arch and Washington University.  In response to seeing this comprehensive roundup of investment activity, Citizens for Modern Transit was curious to find out how many of these developments are accessible by transit.  We dug a little deeper and found some additional numbers worth highlighting.
The article listed 49 active projects in the area known as the Central Corridor of St. Louis. After mapping each, Citizens for Modern Transit discovered all 49 projects are within at least two miles of a MetroLink station. Looking even more closely, 11 of the projects are within just one mile and 31 of them are within only a half mile a MetroLink station.
This means employees, customers, patrons and guests of more than 63 percent of the projects are within a short walking distance (less than a 0.5 miles) of a MetroLink station. For those seeking to access developments within a one- to two-mile radius of MetroLink, an array of transportation options can be seamlessly combined to help close the gap between the station and destination or vice-versa. Available means for the multimodal commute can include the utilization of the electric scooters and the bikeshare program available through Lime, Great Rivers Greenway's interconnected system of trails and greenways and ridesharing through companies like Lyft, or carshare through Enterprise.
Public transit access is essential to any thriving metropolitan area. It is credited with much more than simply getting people to and from destinations. A safe, reliable public transit system plays a key role in stimulating economic development, attracting and retaining business, establishing healthier communities, connecting individuals to job opportunities, furthering equality and building sustainable communities.
Developers understand the value of public transit and the economic benefit it brings to their projects, often choosing to build in communities with adequate transit access. Businesses also consider access to transit when planning where to locate or expand. It was a priority for the Cortex Innovative Community, which was one of several community partners that helped secure the needed financing to make the Cortex Metrolink Station, which opened this summer, a reality.
This development boom is great news for the region. It will lead to more full-time employment opportunities that are accessible by public transit. It underscores that St. Louis has a lot going on and a lot to offer – including a quality, reliable and interconnected public transit system that moves people. And it reminds us of the fact that whether you ride transit or not, this region needs and benefits from a robust transit system.
Kimberly Cella, executive director of Citizens for Modern Transit