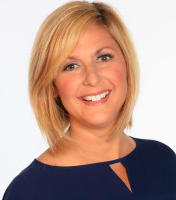 Commentary, St.  Louis Business Journal, March 29, 2019
Missourians rely on public transit for 62 million rides a year. A safe, reliable public transit system plays a key role in stimulating economic development, attracting and retaining business, establishing healthier, sustainable communities, connecting individuals to job opportunities and furthering equality.
Unfortunately, ridership on St. Louis' public transit system has declined more than 22 percent over the past several years. While there are a few contributing factors for this decline, the most troubling reason is the lack of public confidence in the system as public perception and faith in the system's safety continues to erode.  However, the recently released MetroLink System-wide Security Assessment, initiated by East-West Gateway Council of Governments, presents a strategic security plan that can help raise the system's profile and gain the trust of St. Louis commuters.
Some of the priority items outlined in the MetroLink security plan – released on Feb. 22 – include fare enforcement policies and procedures, better defined roles and responsibilities for each security provider/policing agency, better data collection to inform staffing and deployment, training focused on transit security and clearly posted and enforced code of conduct for riders.
Additionally, the report recommends eliminating four canine units at Metro, placing an emphasis on community policing and customer service, updating security cameras at each station and making sure security and police are more visible with updated uniforms.
Metro Transit has already started implementing some of the recommendations from the report, including shared radio use, policies and procedures for CCTV and data sharing and the development of contracts with law enforcement partners. There's also been a change in Metro Public Safety Leadership.
With the help and support of local stakeholders, we are also seeing expansion of patrols by St. Louis County Police to increase coverage of St. Louis City Stations, and St. Clair County Sheriff's Department will be patrolling stations in the City of St. Louis by this summer. The St. Louis Metropolitan Police Department also shifted patrols to increase presence in afternoons and during rush hours.
We thank East-West Gateway for their leadership in bringing partners together and initiating the MetroLink Security Assessment – the recommendations in the study are an important next step.  There is no single answer to the safety and security issues impacting the St. Louis transit system, but ensuring all parties are on the same page and working together as a united front will go a long way in alleviating some of the public misconceptions while improving safety. The key to the success and longevity of our transit system depends on it. Citizens for Modern Transit and many of our regional partners stand ready to support these efforts in any way possible to ensure all riders, whether daily commuters or recreational riders, have confidence that they will have a safe and secure ride.
Kimberly M. Cella
Executive Director, Citizens for Modern Transit