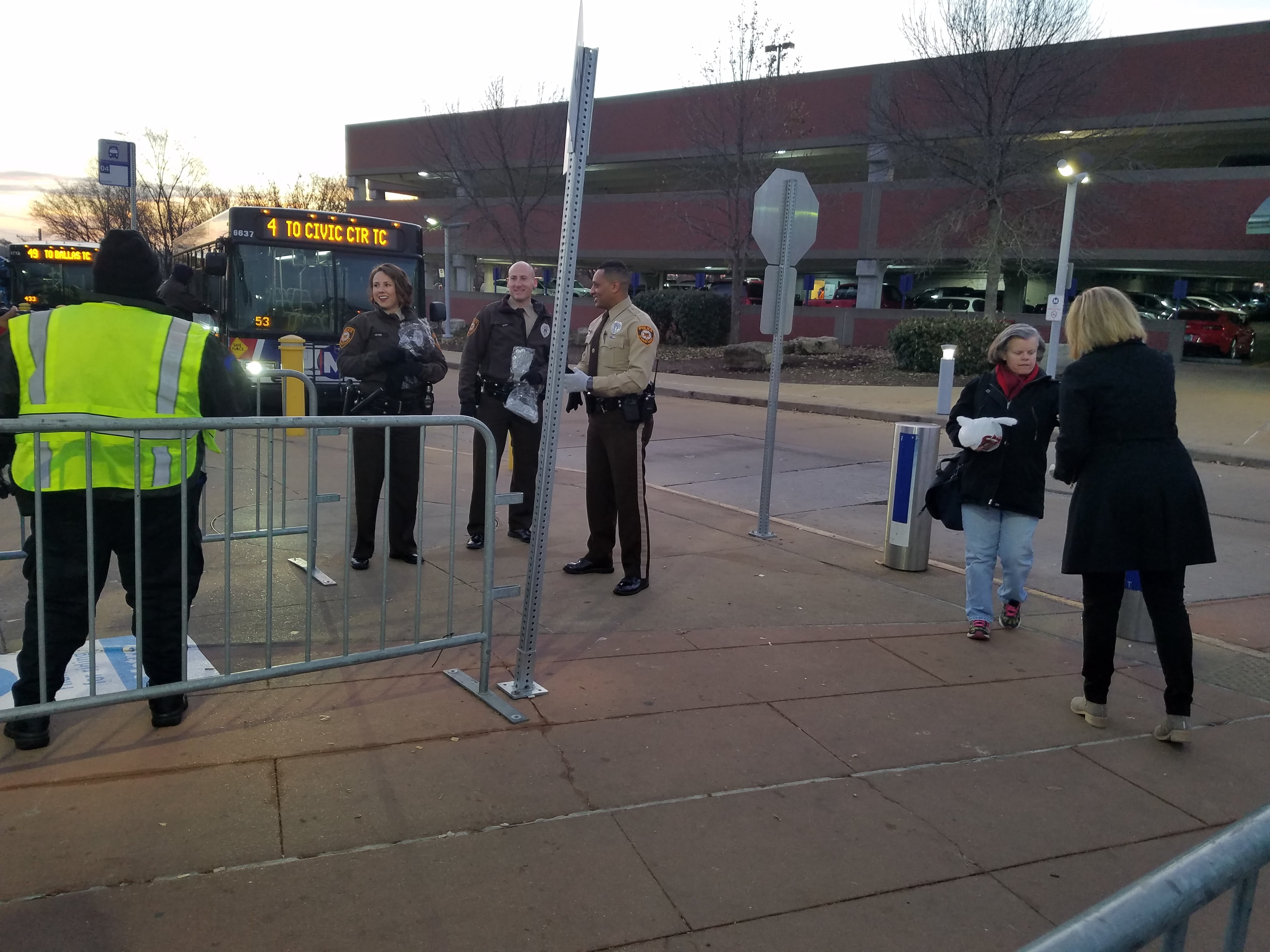 CMT teamed up with the MetroLink Police Unit, Metro Transit, and UMSL today  to highlight transit as a viable winter transportation option in the St. Louis region during the Toasty on Transit event.  To help keep commuters warm, and spread a little holiday cheer, the group collaborated to host a "Stay Toasty on Transit" event. On Wednesday, Dec. 19, from 6:30 a.m. to 8:00 a.m., police officers from St. Louis City, St. Louis County and St. Clair County, as well as security staff from Metro Public Safety handed out free hats and glove, while representatives from CMT, Metro Transit and UMSL served hot chocolate and cookies to commuters at the North Hanley MetroLink Station.
New and lightly used coats and blankets were also collected for the Jennings School District and the St. Patrick Center.  Representatives from both benefiting organizations attended the event and assisted in handing out cookies and cocoa.  More than 100 coats and blankets were collected.
The event was a huge success with cookies and cups of cocoa passed out to commuters heading all over the region.  Metro riders were delighted by the surprise of free hats, gloves and candy canes from law enforcement officers and enjoyed the festive atmosphere around the station.  Some commuters joined officers of the MertoLink Police force in some impromptu holiday sing-a-along near the ticket validation area as they made their way to the platform.
Toasty on Transit will return in 2019 with an even larger footprint and broader participation.