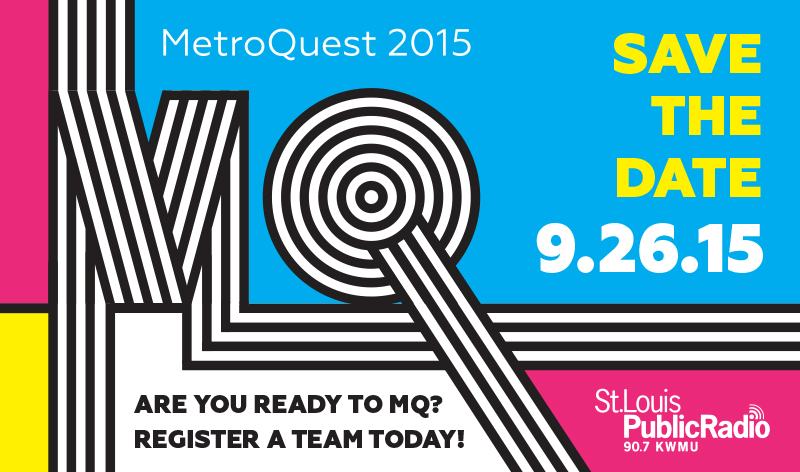 The Young Friends of St. Louis Public Radio will host their 4th annual MetroQuest event this Saturday, September 26.
MetroQuest is part scavenger hunt, part pub crawl, and part St. Louis city trivia competition — all on foot or MetroBus. Citizens for Modern Transit continues its sponsorship of this event for the 3rd year in a row.
The competition highlights various transit-accessible neighborhoods and local businesses in St. Louis. This year's event will be along the Grand Boulevard corridor from the Grand Arts District in Midtown through Shaw and Tower Grove Park, ending in the Fox Park neighborhood.
One of the rules of the event is that teams can only travel along the course by foot or by bus — no cabs, cars, bikes, or Uber allowed! All competing teams receive a Metro day pass for each team member and a Metro schedule to help plan their route to various venues where they complete trivia questions, games and challenges in the "Only in St. Louis" Scavenger Hunt.
Venues in Grand Center participating in the event include The Dark Room, Diablitos Cantina, Dooley's, Field House, Fountain on Locust, and Urban Chestnut. Along South Grand, LuLu's Local Eatery, Mangia Italiano, Cafe Natasha, The Purple Martin, Rooster, and Steve's Hot Dogs are taking part in the event.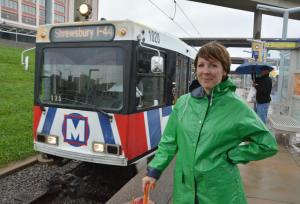 "This is my 3rd year participating on CMT's MetroQuest team," says Lisa Cagle, CMT's new program associate. "MetroQuest is a great way to highlight transit-accessible St. Louis neighborhoods, and have some good clean fun!"
Cagle will lead CMT's MetroQuest team this year. Other members of CMT's team include Yaunah Hairston, Marketing Specialist at Alpine Testing Solutions; longtime Metro transit rider Cachet Currie, Technology Support Specialist at Pattonville School District; recent St. Louis transplant from Portland, OR (and Lisa's twin sister) Lacy Cagle, Director of Learning and Engagement at Northwest Earth Institute; new convert to St. Louis and St. Louis transit Sarah Bullock, STLCC student in social work; and 15th Ward Alderwoman Megan-Ellyia Green.
Excited about participating yet again on CMT's MetroQuest team, Cagle comments: "The event is so much fun — good food and drinks and lots of laughs. But also I learn a bit more about local businesses and neighborhoods in our city each year. And each year, someone on our team discovers a convenient new bus route or a new favorite happy hour spot."
If you are interested in joining CMT at future events, please email us at info@cmt-stl.org
To find out more information about MetroQuest, visit www.stlpublicradio.org/metroquest/