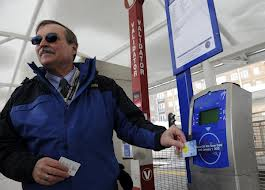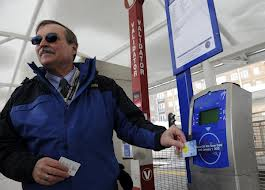 Cash is becoming a thing of the past including on transit. Instead of searching for exact change when taking public transportation, smart card technology offers pre-payment and saves passengers hassle and time.
Rather than standing in line to purchase tickets, smartcards can be pre-loaded and ready to go, allowing travelers to bypass ticket vending machines and head right for the platform. One city that has caught on to this new phenomenon is Atlanta, GA.
In Atlanta the smart card technology is underway. The Metropolitan Atlanta Rapid Transit Authority (MARTA) has implemented the all new Breeze Card program, with the slogan "No more transfers. One card is all you need for Convenience, Reliability, and Security." The cards are a way to store daily, weekly, or monthly transit fare on one card. Users are able to upload from phone, internet, or in person. You can upload up to $300 on the card and use it as much as you like. In order to use the Breeze Cards simply tap it to the reader and it will open the entry gate for you or signal the bus driver that you have paid."Breeze replaced an aging fare collection system – the old token machines and turnstiles are gone, and new Breeze Vending Machines and fare gates have been installed. But, Breeze is much more than equipment."
According to their website, the new system will also help MARTA:
Focus on Customer Service: New equipment frees up MARTA's front-line staff to better serve their customers
Improve Reliability: New vending machines, plastic Breeze Cards, entry gates and "tap-and-go" card readers create a more reliable system.
Learn More About Your Needs: More accurate, real-time route and ridership information will help MARTA plan routes and service schedules that better meet the needs.
Capture Lost Revenue: Broken fare gates and turnstile jumpers cost MARTA millions of dollars a year. Breeze's six-foot entry gates greatly reduce fare evasion and allow MARTA to better maintain the system.
For more information on MARTA and/or the use of Breeze Cards, visit http://www.breezecard.com/ or http://www.itsmarta.com/