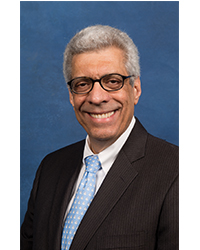 Governor Parson named St. Louis University President Fred Pestello to the 10-member Bi-State Development Agency of the Missouri-Illinois Metropolitan District board comprised of five Illinois appointees and five Missouri appointees on Thursday, Oct. 18.
Dr. Pestello is the President of Saint Louis University, where he is also a professor of sociology. Dr. Pestello has taught sociology for over thirty years and was previously the president at Le Moyne College.  Dr. Pestello holds a Bachelor of Arts in Sociology from John Carroll University, a Master's of Arts in Sociology from the University of Akron, and a Doctorate in Sociology from the University of Akron-Kent State Joint PhD program.  Prior to his role at Saint Louis University, Dr. Pestello taught at the University of Dayton and Le Moyne College. He is a founding member of Arch to Park: St. Louis Central Corridor Development Collaborative, a member of CEOs Against Cancer of Missouri, Civic Progress, and Cortex Innovation Community.  He is a former member of the board of directors at SSM Heath St. Louis.
Because the Governor made his appointment when the Legislature is out of session, Pestello can begin serving immediately. He will then come up for confirmation when the Senate reconvenes.