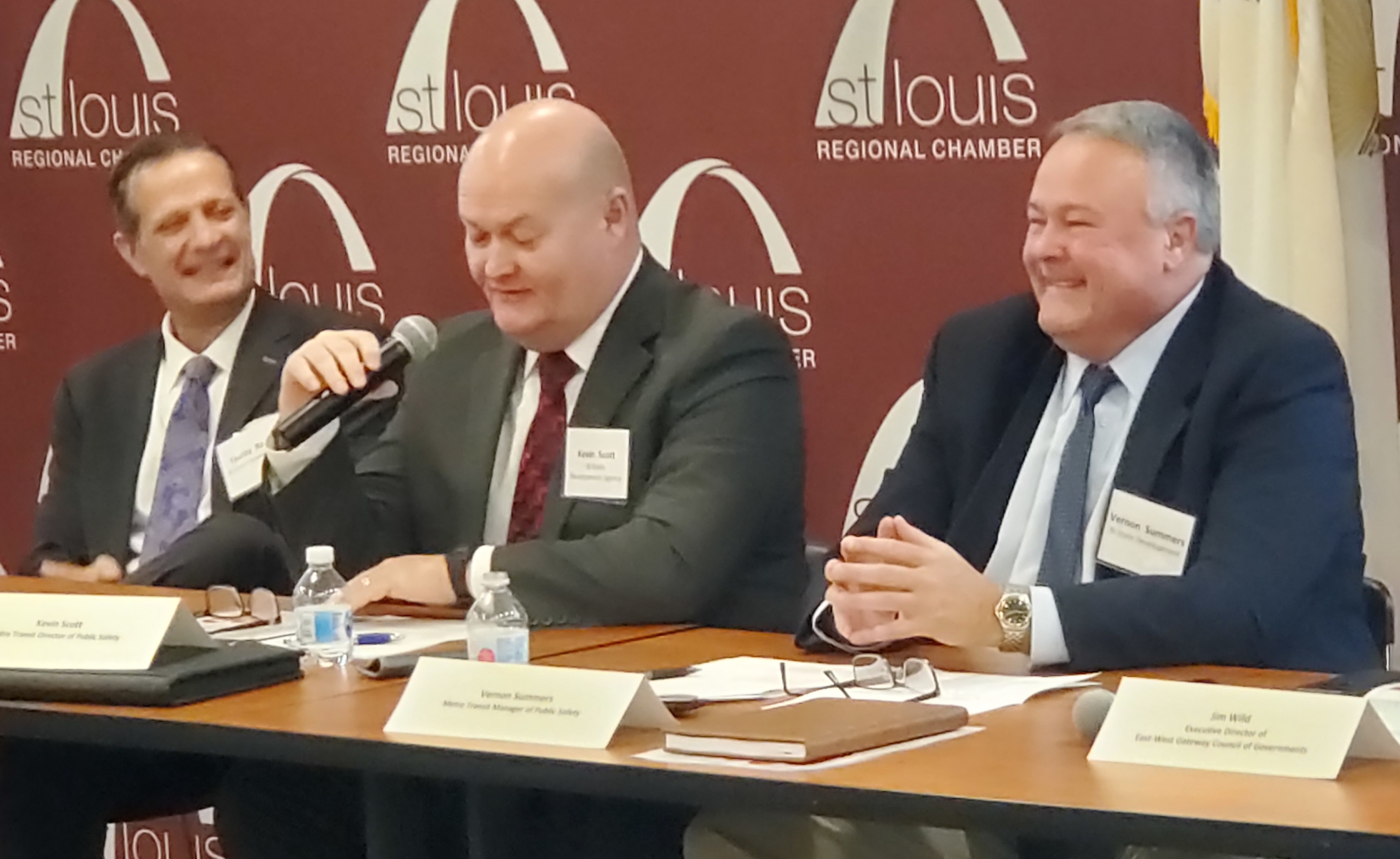 Citizens for Modern Transit's Talking Transit: Metro Transit Security Plan Update event, sponsored in part by the Lochmueller Group, Metro Transit, and St. Louis Regional Chamber, provided an update on the transit security efforts underway including a panel of Metro Transit's new Public Safety leadership team and Taulby Roach, President and CEO of Bi-State Development. Jim Wild, Executive Director of East-West Gateway Council of Governments and sponsor of the MetroLink Security Assessment Phase I and II, provided an overview of the Transit Security Report Card developed during Phase II of the security assessment. Progress has been made over the last 9 months with more to come.
Kevin Scott, Director of Public Safety and Vernon Summers, Manager of Public Safety served on a panel to provide insight about the vision for transit public safety moving forward and answer questions about what has changed to date.  The security team reported progress has been made, with an emphasis on improving relationships with policing partners and cooperation with several stakeholder organizations allowing for a more layered approach to safety and security.  There was also an emphasis on customer service being used as a tool to help regain trust among riders while also serving as a way to increase safety and security.
A question from an audience member regarding what messaging the new staff would like their advocates to take to the public on their behalf was answered by Scott. "We haven't been very good at that in the past… That is why the new public safety research analysist position is so important, " he said.
To view presentation slides from East-West Gateway Council of Governments Executive Director Jim Wild's presentation, click here.