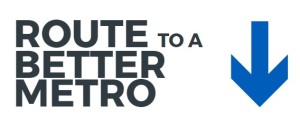 Metro St. Louis needs your help with their newest project, Metro ReImagined. The project will be a comprehensive analysis of MetroBus service that takes a look at where people travel, why people travel, and how people travel.
The Metro ReImagined project will take place over 15 months and is broken up into four different parts:
Understanding today's Metro service and riders
Identifying changes for a more successful Metro
Rethinking the Metro Transit System
Finalizing the vision of the new Metro
The project will study current MetroBus service and collect information on the mobility needs of the region. The analysis will result in a framework for phased improvements to the system that will better meet customer needs.
One way the public can give their input is with a tool called the Allocation Game. The game allows people to step into the shoes of Metro's transit planners and take on the challenge of addressing MetroBus services needs with a limited budget. People are given 13 different options of service improvements: frequency of service, bus stop amenities, more direct service, and extended hours of service to name a few. With each option comes a relative cost (for instance, four dollar signs represent a more expensive improvement than an option with two dollar signs). Using the allotted funds, people are able to pick and choose which service improvements are most important to them by clicking on the small box to the left of each option. A blue box on the right side of the screen keeps track of your budget for you. Once compete, you can submit your answers to Metro who will use that information to gauge which service improvements are most important to the public.
To learn more about Metro ReImagined and to play the Allocation Game, visit http://www.metrostlouis.org/reimagined/