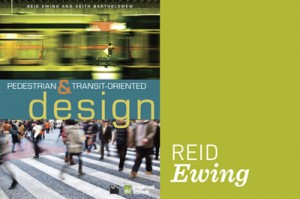 Professor Reid Ewing introduced the audience of more than 250people to his research on Pedestrian and Transit-Oriented Design as a part of the CMT 29th Annual Meeting.  His book serves as a guide for developers and planners and articulates the standards for pedestrian and transit oriented planning.
Professor Ewing was kind enough to share his presentation for those who were not able to attend.
Please don't hesitate to be in touch should you like to know more.
Reid Ewing's Presentation on Pedestrian and Transit-Oriented Design in 3 parts:
Reid Ewing Presentation Part 1
Reid Ewing Presentation Part 2
Reid Ewing Presentation Part 3