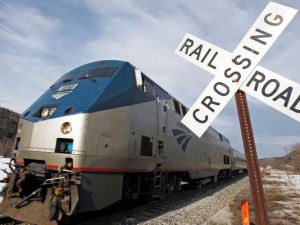 The Illinois Department of Transportation is holding public meetings next week regarding the next step on the Chicago –
St. Louis Corridor.    IDOT is currently reconstructing the tracks between Joliet and Granite City to increase cruising speeds from 80 to 110 mph.  That work is already paying dividends with much improved service.
Now, they are preparing the Tier II Environmental Impact Statements for the end segments.  The Tier II will include preliminary design work that will determine how many and what type of trains can operate on those segments.  When completed, the projects will be eligible for federal funds. Joliet to Chicago involves reconstructing Metra's Rock Island route. Granite City to St. Louis requires major upgrades to or replacement of an existing Mississippi river bridge.
In this first step, IDOT will define the scope of the projects by preparing Purpose and Need statements.  All future decisions about the projects will be governed by the Purpose and Need Statements. That's why is is so important that you show your support for as forward-thinking statements as possible.
For more information on the project, please visit IDOT's website: http://www.idothsr.org
Here are the details for the local meeting:
St. Louis
February 25, 2014
Jackie Joyner-Kersee Center
101 Jackie Joyner-Kersee Circle, East St Louis, IL 62204
5:00 p.m.-7:30 p.m.