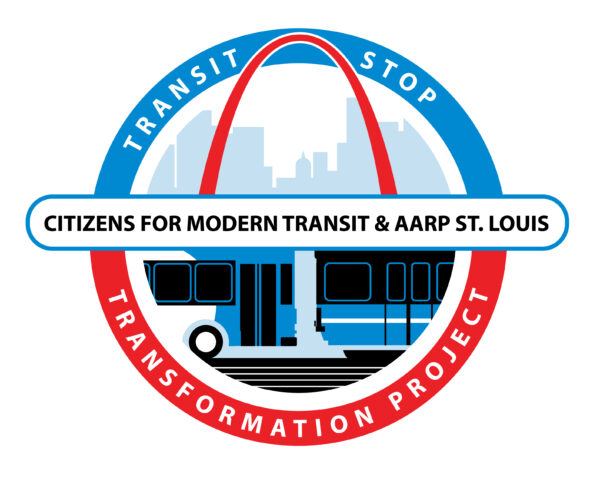 Citizens for Modern Transit, AARP in St. Louis, St. Clair County Transit District and Metro Transit have announced that the Fairview Heights Transit Center, located at 9720 West Route 161, has been selected as the site for the next "Transit Stop Transformation Project." Engineering and construction management firm Gonzalez Companies and designer Design Lab 443 have been hired as project consultants. Partners are now asking transit riders, residents, elected officials and other stakeholders to weigh-in on what changes they would like to see at the site.
The "Transit Stop Transformation" Project at the Fairview Heights Transit Center aims to transform the concrete areas between the MetroBus driveway and entrance to MetroLink into vibrant interactive space with additional seating, shading, artwork and more. Individuals can provide input on design options via an online survey available  through November 15, or in person at the Fairview Height Transit Center, during the following dates and times:
Monday, Oct. 30, from 6:30 a.m. to 8:30 a.m.
Wednesday, Nov. 1, from 2 p.m. to 4 p.m.
Wednesday, Nov. 8, from 3 p.m. to 5 p.m.
Friday, Nov. 10, from 6:30 a.m. to 8 a.m.
Public input will play a key role in the development of initial design concepts to be created by Gonzalez Companies and Design Lab. These will be presented for public review in early 2024. Insights gained from the second round of public engagement will aid in the finalization of the design in February 2024. Construction will commence shortly thereafter with the project expected to be completed in Summer 2024.
"These projects are community-based initiatives and design themes are developed based on the pulse of the hyper-local community," commented Kimberly Cella, executive director of Citizens for Modern Transit. "Insights from riders, residents and local leaders are imperative to the process. We thank the community in advance for their help."
Similar transformations have been completed at a MetroBus Stop in Maplewood, the Emerson Park and 5th & Missouri Transit Centers in East St. Louis, the Belleville Transit Center in Belleville, and the North Hanley Transit Center in North St. Louis County. Each has turned expansive concrete areas into interactive space boasting community themes, vibrant colors, seating, shading, lighting, greenery and elements of play that encourage community. The goal of all "Transit Stop Transformation Projects" is to transform places that people typically pass through on their way to their next destination into community amenities that improve safety and security, build ridership and increase engagement around transit. Each showcases a deep understanding of and commitment to equitable development around transit, the impact and possibility of play, the ability for creative interventions to produce long-term impact in neighborhoods accessible for residents of all ages, and the need for collaboration to succeed.