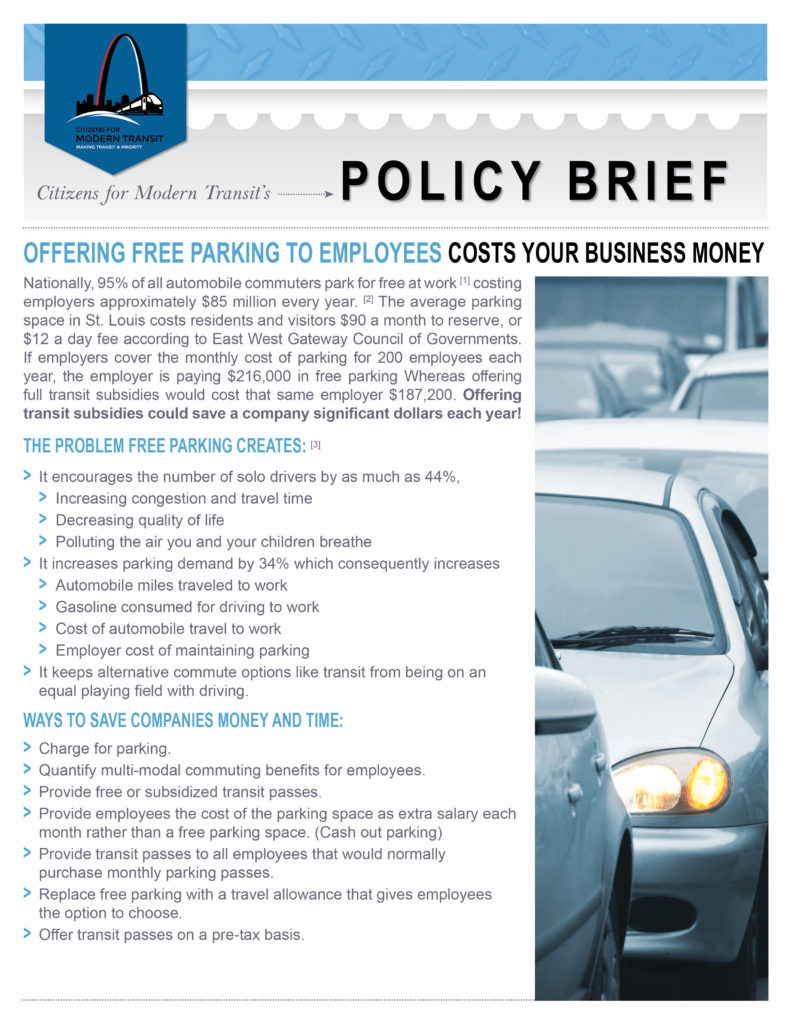 Nationally 95 percent of all automobile commuters park for free at work costing employers approximately $85 million every year.   The average monthly parking space in St. Louis costs residents $90 to reserve, or $12 a day according to the East-West Gateway Council of Governments.  Employers providing free parking encourage solo drivers, increase parking demand by significant amounts in the region, and keep alternative commute options like transit from being on an equal playing field.
There are other options employers can offer instead of free parking which not only save money but provide incentives to increase choices among employees for the commute, improve retention rates and save dollars towards the bottom line.
Check out the latest CMT Policy Brief on Parking for options for employers today.