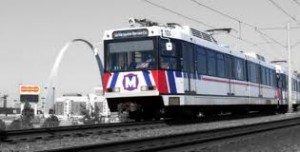 The East-West Gateway Council of Governments Board of Directors on Wednesday approved OneSTL, a regional plan for sustainable development that provides a framework for collaboration among local governments as they adapt to the changing needs of the area's communities.
OneSTL is the culmination of three years of public meetings, surveys, and discussions that were funded by a $4.7 million planning grant from the U.S. Department of Housing and Urban Development as part of the $100 million Sustainable Communities Regional Planning Grant Program. The amount St. Louis received in 2010 was the fourth highest among the 45 regional areas that received funding. HUD had received 225 grant applications.
Sustainability refers to the concept of making decisions about development and government policy by considering the economic, social, and environmental impacts of a project. Both the private sector and the public sector have grown accustomed to considering sustainability when deciding what to do and how to spend money.
At the federal level, priority is being placed on improved coordination of transportation, housing, and environmental spending in recognition of the interdependence of those programs. By showing ways for St. Louis to make more efficient and wiser use of funding from those departments, the intent of the plan is to build broad-based prosperity and environmental sustainability in the region.
The document approved by the board outlines goals and strategies for becoming a more sustainable region, as well as quantitative measures that will track progress toward sustainability over time. The goals were articulated based on extensive public outreach that solicited opinions from thousands of area residents over the last three years. The plan is voluntary, providing recommended methods for achieving a broad range of goals. The plan does not impose any mandates.
"OneSTL provides a starting point for local government, non-profit groups, businesses, and citizens to find and share ideas on how to improve services and give people what they want," says Ed Hillhouse, executive director of East-West Gateway. "Anyone or any group can implement parts of the plan they deem worthwhile. The phrase 'many communities – one future,' sums up the intent of OneSTL, in that it captures the essence of collaboration among many distinct communities working toward common and shared goals."
OneSTL, as approved by the East-West Gateway Board of Directors, is delineated in a 198-page document titled "OneSTL – Many Communities, One Future – A Plan for a Prosperous, Healthy, Vibrant St. Louis Region." The plan is available at www.OneSTL.org
The four core members of this grant program are East-West Gateway Council of Governments, the city of St. Louis, St. Louis County and FOCUS St. Louis. Other consortium members include Trailnet, Citizens for Modern Transit, Metro, Great Rivers Greenway, Metro St. Louis Equal Housing Opportunity Council, Southwestern Illinois Resource Conservation and Development, and the Applied Research Collaborative (St. Louis University, University of Missouri – St. Louis and Southern Illinois at Edwardsville).