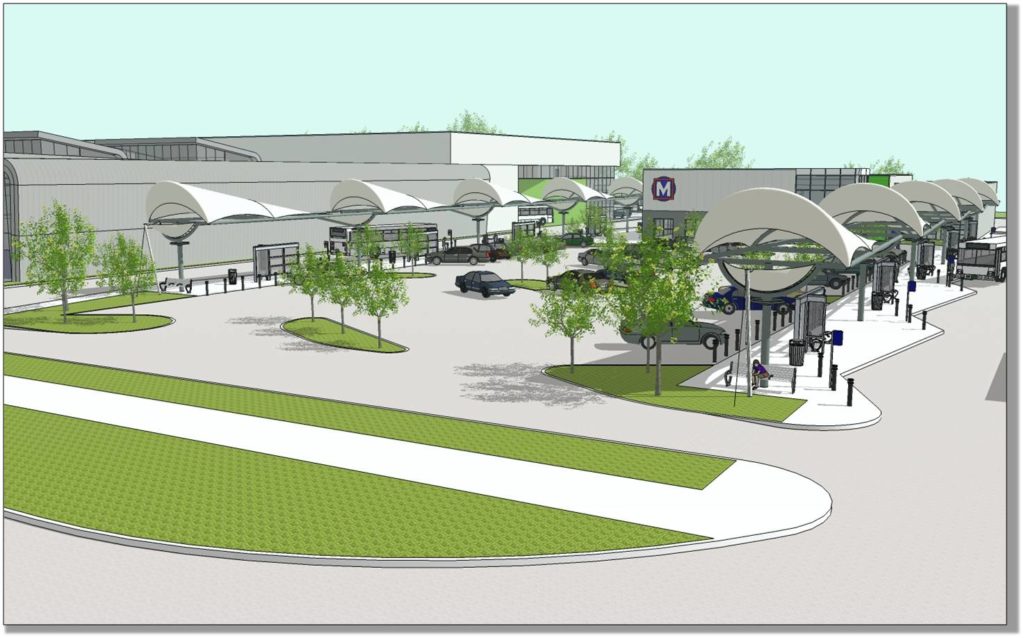 Metro's latest transit center is under construction. The new North County Transit Center will be located on Pershall Road between West Florissant Ave. and New Halls Ferry Road.   With 19 percent of MetroBus and MetroLink ridership in North St. Louis County, Metro secured federal funding to plan and build the new transit center.
The construction will occur in two phases. Phase I will include indoor, climate controlled waiting area; public restrooms and concessions; free park-ride lot; 10 MetroBus bays; 2 Metro CAll-A-Ride bays and digital messaging boards with arrival times.   Phase I is scheduled to open in 2016.
Phase II would include a new maintenance facility, 70 MetroBus vehicles, 25 Call-A-Ride vans and an onsite dispatch center. This phase is not yet funded.
Service from the center will have direct connections to downtown St. Louis, North Hanley MetroLink Station, Riverview Hall Transit Center, St. Louis Community College at Florissant Valley and other destinations.