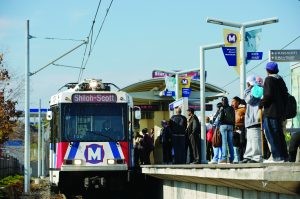 Plans are underway for a new hotel in Clayton steps from the Clayton MetroLink Station.    HomeBase, a real estate developer based in Montana, has agreed to buy the former Clayton Police Department headquarters with the intention of building a 200-room, 11 story hotel.  This site is adjacent to the Clayton parking garage and would be within steps of the Clayton MetroLink station providing easy access to Lambert Airport.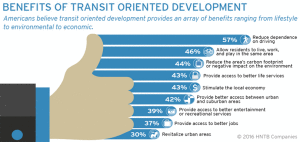 According to one of the investment partners, the goal is to attract business travelers heading to St. Louis from the airport. This hotel would be a quick MetroLink ride away from the airport. The plans do not call for the addition of any new parking.  Spaces within the existing Clayton garage will be earmarked for the development.  The hotel would include a limited service rooftop restaurant but is within walking distance of numerous downtown Clayton dining and retail establishments.
The city of Clayton was the seller. The deal was worth $2.4 million. The property, at 227 S. Central Ave., has an appraised value of $2.7 million.
The hotel brand has not been identified.  The City of Clayton issued a request for proposals (RFP) in February and received four responses, including the HomeBase proposal.
Transit Oriented Development Transit-oriented development, or TOD, is a type of community development that includes a mixture of housing, office, retail and/or other amenities integrated into a walkable neighborhood and located within a half-mile of quality public transportation.