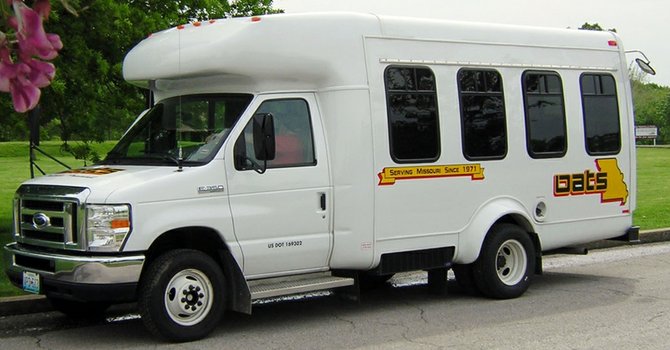 When we talk about transit in the State of Missouri, many times that discussion is centered around the more urban areas – St. Louis, Kansas City, Springfield, Columbia.   However, transit is playing a key role in more and more of the rural areas providing service to jobs, healthcare, and other essential trips.
For example, OATS is a private, not-for-profit transportation provider in Missouri serving 87 counties and employing more than 670 individuals in these communities. Below is a chart outlining OATS service for a one-year timeframe demonstrating its direct impact on Missouri's economy, accessibility and importance to the smaller communities throughout the state.  Without this transit service, there would be a direct impact on the state's economy.
As discussions move forward on funding for transportation at the state level, Missouri legislators need to hear the message that transit has a direct impact on all areas of this state.
OATS Ridership information for the period 7/1/13 – 6/30/14
| | |
| --- | --- |
| TRIP PURPOSE | ONE-WAY TRIPS |
| EMPLOYMENT | 563,812 |
| MEDICAL | 255,867 |
| EN ROUTE STOPS * | 200,291 |
| NUTRITION | 153,068 |
| ESSENTIAL SHOPPING | 123,381 |
| BUSINESS | 94,283 |
| EDUCATION | 70,520 |
| RECREATION | 14,065 |
| TOTAL TRIPS | 1,475,287 |
| TOTAL MILES TRAVELED | 13,154,956 |
| TOTAL NUMBER OF PEOPLE SERVED | 26,723 |