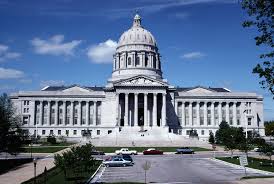 The Senate took up HJR 68 late yesterday afternoon.  Senator Mike Kehoe offered a floor substitute which clarified no gas taxes or toll roads can be adopted while the tax increase is in effect.  The most significant change was the lowering of the tax from one percent to three quarters of a percent.
The distribution language remained the same.
The entire debate and passage took less than an hour.  The HJR 68 substitute passed 22 to 10.
The Senate version would boost the state sales tax to just below 5 percent, but in most places the overall tax is higher.  The Senate's version is projected to generate $534 million annually during the 10-year lifespan of the tax. A 1-cent tax would produce $720 million yearly.
HJR 68 now goes back to the House for their approval of the changes made in the Senate.  The vote could take place later this week.