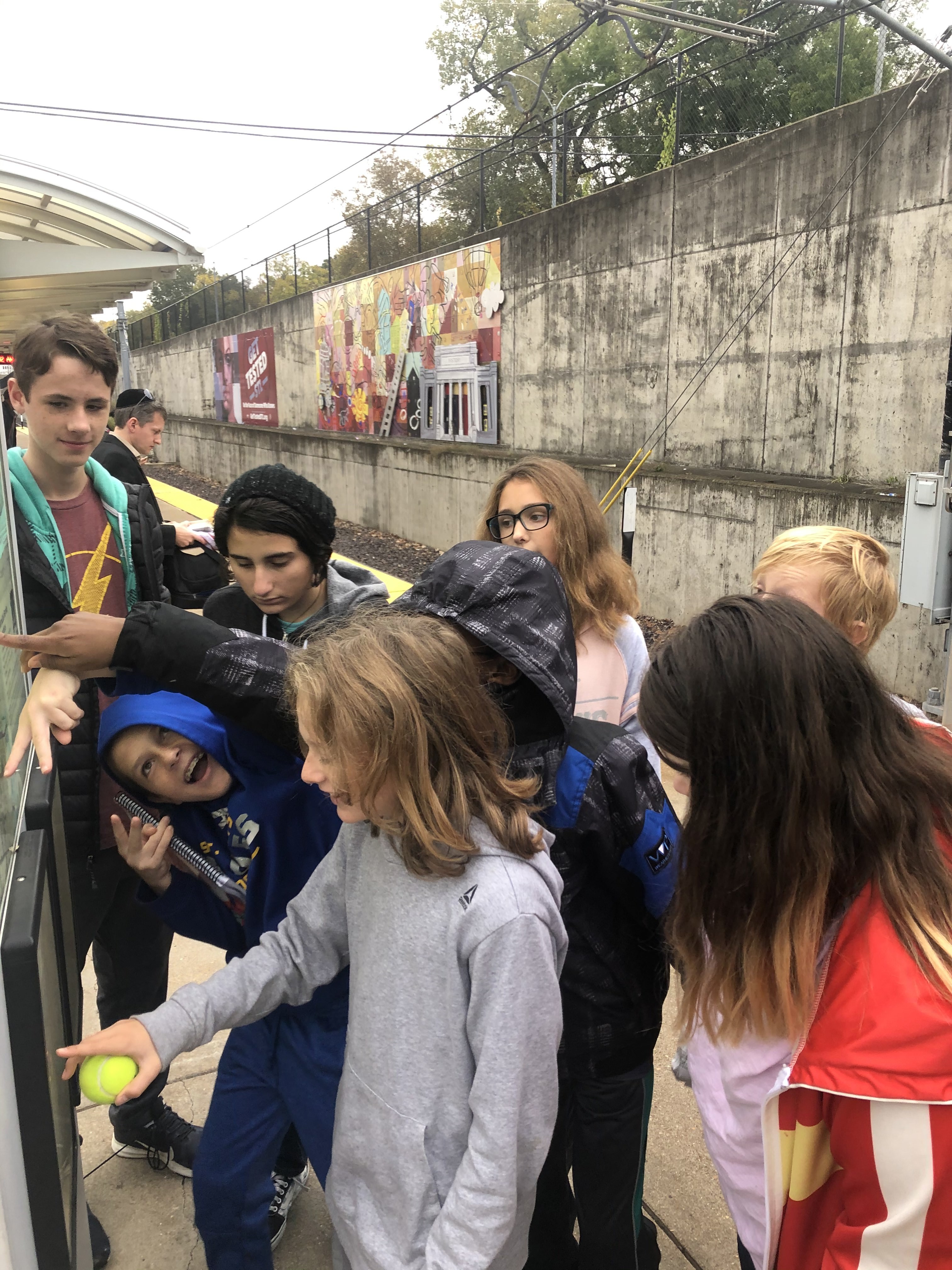 The St.  Louis MetroLink system added to the learning experience for seventh-grade scholars from the Maplewood Richmond Heights (MRH) Middle School who participated in a multiday expedition on MetroLink as part of their history class.  Traveling in small groups, the 7th grade students visited multiple MetroLink stops searching for evidence of "the good life," a concept they've been examining in their US History classes.
"Having two stations within walking distance of our school and three in our community provides us with an opportunity to allow students to engage in learning opportunities throughout the St. Louis area.  Having our students learn how to utilize our Metrolink only opens possibilities for them in the future.  We also have a strong belief that what we are doing will help increase long-term ridership and increase the sustainability of our mass transit system.  Our hope in the future is that our county government or state legislature sees the value of students using these systems and provides additional funds to schools and organizations to utilize these resources," said Michael Dittrich, principal of the Maplewood Richmond Heights Middle School.
I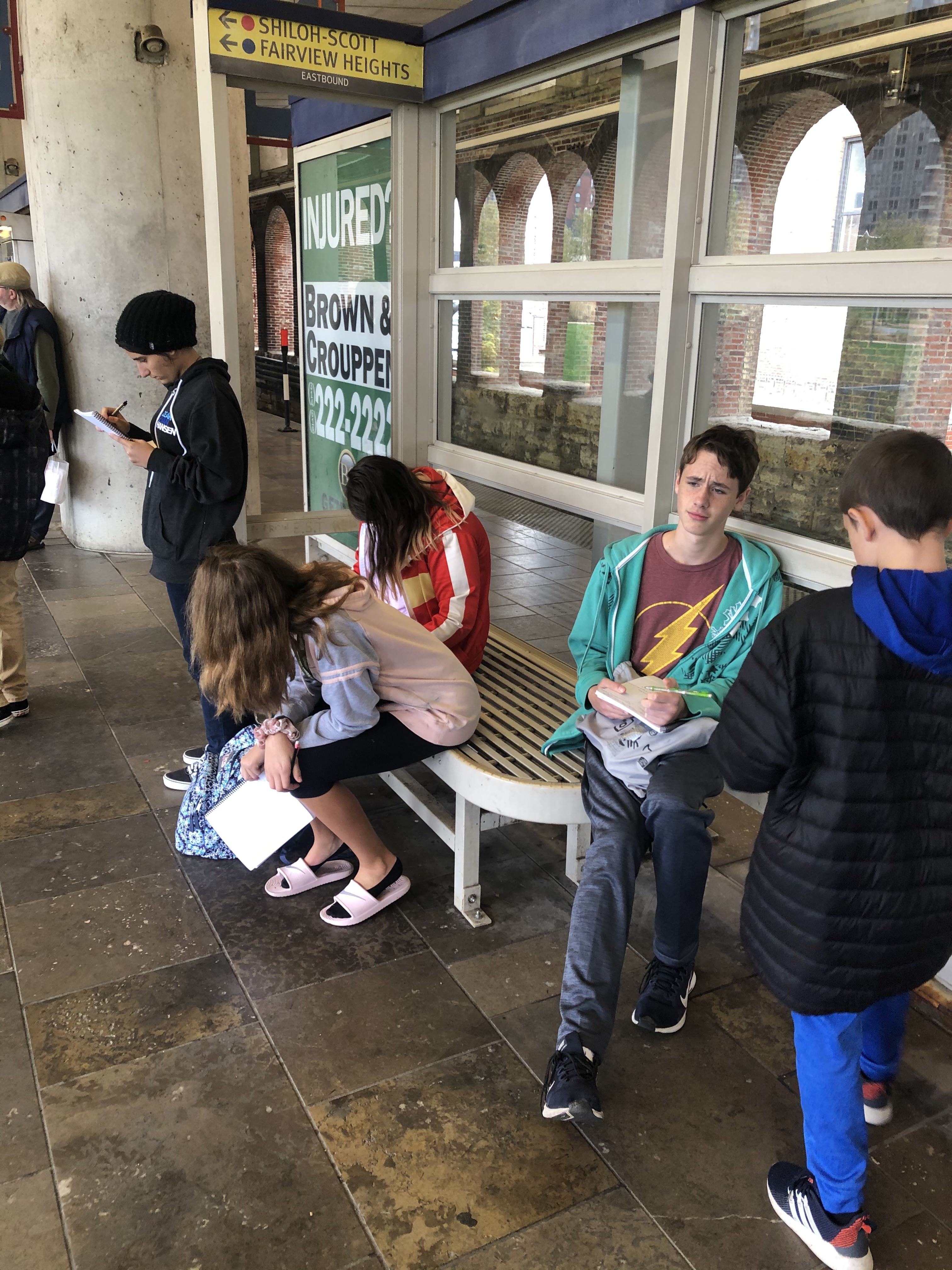 n order to support their thoughts, students collected data on the number of people observed at each stop, the type of footwear individuals wore, and the use of bags. Additionally, two groups had the opportunity to visit the Jackie Joyner-Kersee Community Center where they were given a tour by the athlete for which the center is named and opportunity to ask her questions.
"We are excited to see the Maplewood Richmond Heights Middle School incorporating transit use into their lesson plans. If we can teach children how to use transit at an early age, we are more likely to keep them as transit riders as they become adults. In addition, MRH's proximity to both MetroLink and MetroBus provides great access for the students as they enter high school and potentially choose transit for their school commutes," said Kimberly Cella, executive director of Citizens for Modern Transit.
Maplewood Richmond Heights Middle School is a National Green Ribbon School recognized for their commitment to reducing environmental impact, improving the health and wellness of schools, students, and staff; and providing effective environmental and sustainability education.