Last Tuesday, November 24th, the Maplewood City Council approved a project that brings transit-oriented development (TOD) to the Sunnen Station. The project, which has been in the works since 2008, is expected to begin construction early next spring. When finished, the site will include a four-story building with 174 apartments with a mix of single and two-bedroom apartments according to the developer, Cozad Commercial Real Estate.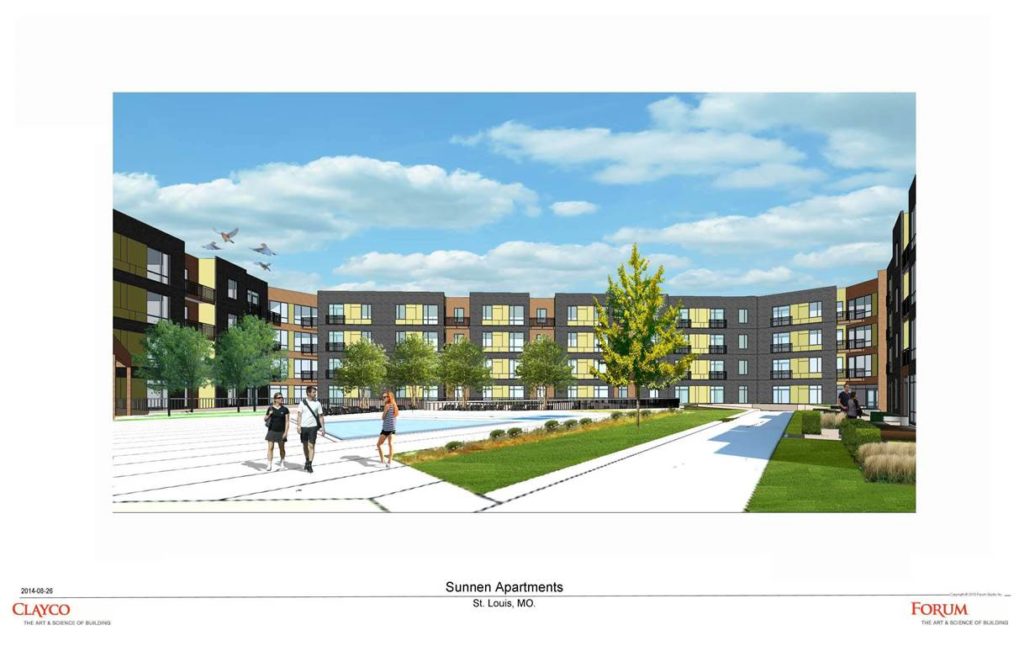 This is good news for the Sunnen Metro stop which is the least-used of MetroLink's 37 stations. TOD, which encourages dense, mixed-use development within a quarter mile of transit, is a useful tool to boost transit ridership. TOD development can offer car optional living to individuals and family by putting them within walking distance of transit, commercial spaces and other amenities.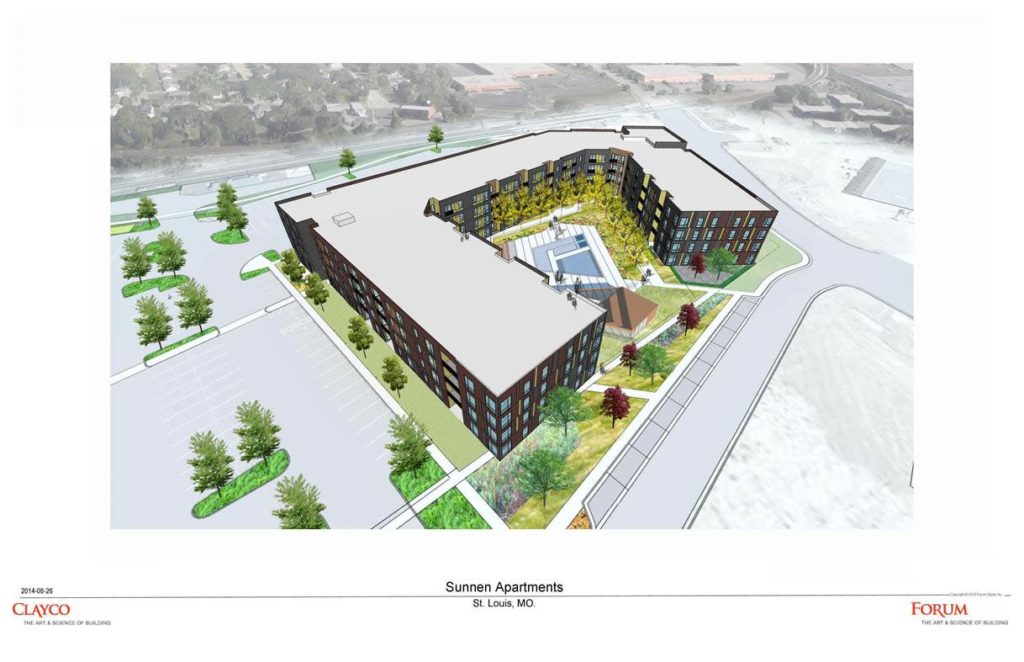 The plan also includes two new car dealerships on the site. The South Hanley Road side of the project will be occupied by two car dealerships – one for Maserati and Alfa Romeo and one for Prosche –  which will join an existing Mini dealership.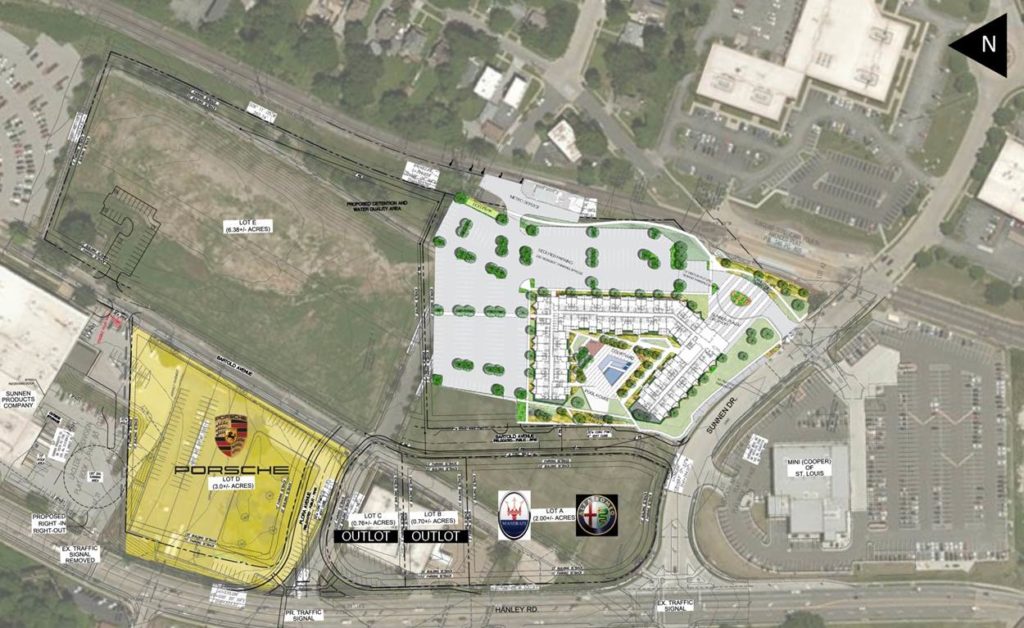 The site was previously the home of 78 small houses and two apartment buildings that were owned by Sunnen Products Co.