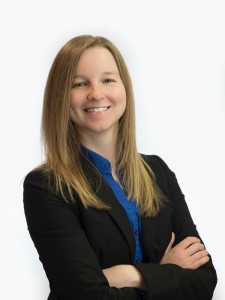 The region's transit advocacy organization, Citizens for Modern Transit, today announced Mallory Box of St. Charles, Mo., as its new director of membership and programs. She will work to manage ridership programming, while furthering membership, educational and advocacy opportunities designed to promote the benefits of public transit usage
Box brings with her more than five years of marketing and public relations experience, most recently serving as marketing director at The Elder & Estate Planning Law Firm. In this capacity, she oversaw and managed the firm's website, as well as brand development, advertising, media relations and social media efforts. She also previously interned with both Weber Shandwick Worldwide and The Hauser Group.
"We are very excited to welcome Mallory to our team," said Kimberly Cella, executive director of Citizens for Modern Transit. "Her background and experience will play a key role as we continue working to help establish and expand an integrated, safe and affordable public transportation system."
Box received a Bachelor of Arts in Communication with a certification in Public Relations from the University of Missouri – St. Louis, where she graduated Magna Cum Laude and was a member of Tau Sigma, Golden Key and Lambda Pi Eta National Honor Societies. She currently serves on the board of directors for Pride St. Charles as the organization's director of public relations and marketing.