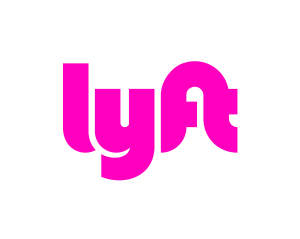 Ridesharing has already changed the way Americans depend on owning a car and how we get around cities – but now it's time to take an even bolder step toward creating a new future of mobility.  Lyft in conjunction with Citizens for Modern Transit and Metro announced Ditch Your Car, a program in St. Louis offering 50 St. Louisans more than $350 of transportation credit to give up their cars for 30 days from Oct. 8 to Nov. 6 in favor of getting around town via Lyft rides and the region's public transit system.
Starting September 26, St. Louis residents will be able to register at www.ditchwithlyft.com/stlouis for the opportunity to receive credit towards Lyft and a monthly Metro pass.
"The way that people move around cities is changing faster than ever, and we are excited to challenge St. Louis residents to change their everyday habits and give up their car for a month," said Joe Schlichter, Market Manager, for Lyft St. Louis. "Lyft alone is not the overall solution to overcome transportation hurdles, but by partnering with Metro and Citizens for Modern Transit we are able to create a full menu of mobility options for St. Louis residents."
"People shy away from trying new transportation options because of the fear of the unknown," commented Kim Cella, executive director of Citizens for Modern Transit. "We are confident that those participating in the program will quickly learn just how easy it is to use both the public transit system and Lyft –  and, all the associated benefits of doing so. When you couple transit with ridesharing the entire region is accessible."
"The future of mobility is multimodal, and will include network of transportation services that don't require you to own a personal vehicle," said Jessica Mefford-Miller, interim Executive Director of Metro Transit. "Lyft is a wonderful complement to Metro Transit, especially for first-mile and last-mile trips, and we are excited to be a partner of this program and help show how anyone in the St. Louis region can enjoy a car-free lifestyle."
Here's how it works:
Sign up here (http://ditchwithlyft.com/StLouis). The first 50 eligible people signed up will be chosen.
Once chosen for the challenge, you'll receive an email with the details of the program — and a "How to Ditch Kit" in the mail (including transportation credits!)
Transportation credits include:

Lyft credits (valued at $300), St. Louis Metro Transit one month pass (valued at $78).

The Challenge starts October 8 and ends November 6.