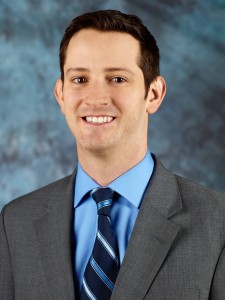 The Loop Trolley Company is pleased to announce it has selected Kevin Barbeau as Executive Director. Barbeau will be responsible for overseeing the organization's administration, programs and strategic plan. He will also be in charge of fundraising, marketing and community outreach for The Loop Trolley Company.
"We are thrilled to have Kevin join our team," said Les Sterman, president and CEO of The Loop Trolley Company. "His experience, coupled with his enthusiasm and passion for the community, will be vital to our organization as we move toward fully operating the Loop Trolley later this year."
Barbeau joins The Loop Trolley Company after holding leadership positions over the past seven years with two unique and historic Midwest neighborhoods. He most recently served as Executive Director of the Old Town Merchants and Residents Association in Chicago, where he was in charge of planning, implementing and managing all organizational programs and events; and was responsible for public outreach, marketing, fundraising and business development for the district. In this role, he also served as program manager of the Special Service Area 48 Old Town, a City-ordained taxing district established to fund community improvement services. Barbeau's prior experience also includes serving as communications manager for the Laclede's Landing Merchants Association, where he was responsible for promoting the Laclede's Landing entertainment district and its businesses through media outreach, consumer marketing, paid advertising, public/private events and social media.
"I am extremely pleased to be a part of this historic and transformative project," said Barbeau. "The Loop Trolley will provide a memorable way for residents and tourists to experience some of the best attractions St. Louis has to offer, and I am honored to help guide the organization's strategic direction as we move closer to delivering this exciting new project for the enjoyment of area residents and visitors alike."
Barbeau received a Bachelor of Science in Speech Communication with an emphasis in Public Relations from Southern Illinois University Edwardsville. He resides in St. Louis, Missouri.
The Loop Trolley is a 2.2-mile, fixed-route, electrically powered, heritage trolley that will link St. Louis City and County in an exciting new way. The trolley will run through the Delmar Loop along Delmar Blvd. and continue on DeBaliviere Ave., connecting people and neighborhoods.
With all major construction completed along the trolley route in St. Louis and University City and vehicle testing set to get underway out on the tracks in the coming weeks, the landmark project will soon be a reality for the region.
Owned by The Loop Trolley Transportation Development District and operated by The Loop Trolley Company, The Loop Trolley promotes connectivity, environmentally friendly transportation and pedestrian-friendly neighborhoods to enhance quality of life, increase tourism and help spur economic development. For details, visit www.looptrolley.com, where residents can sign up to receive regular updates via email, call 314-725-2115 or email info@looptrolley.com.