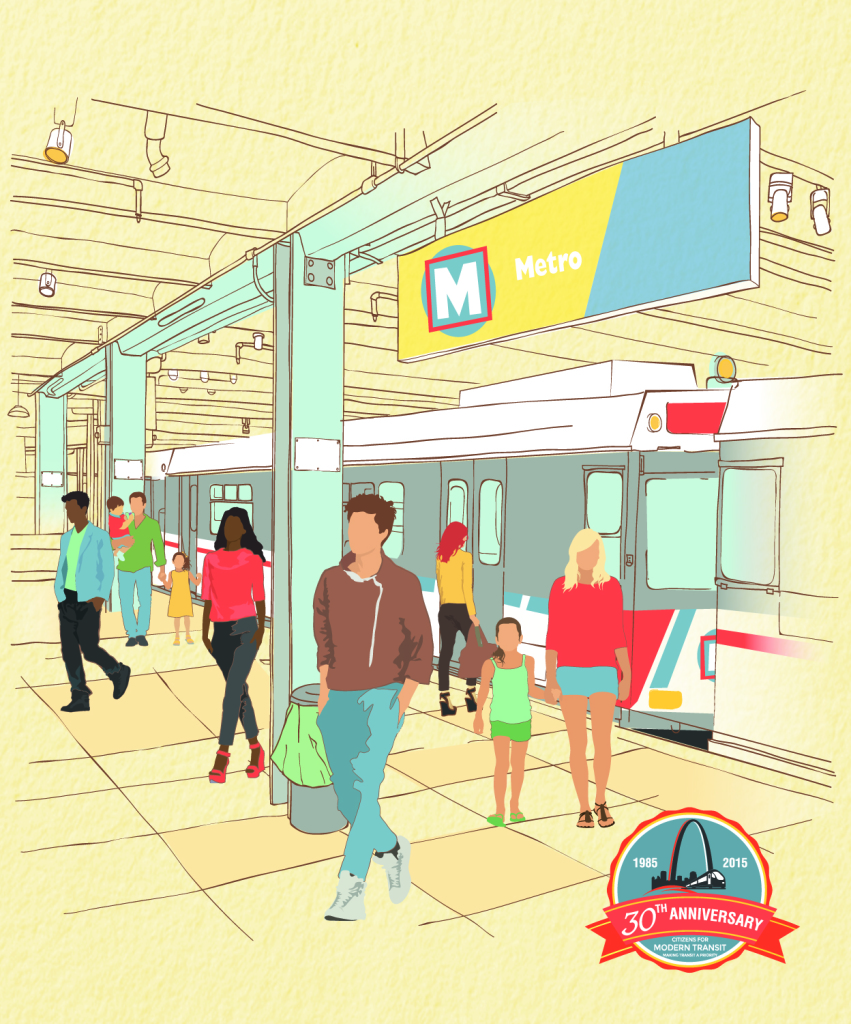 CMT's 31st  Annual Meeting on September 11, 2015 will mark the culmination of our 30th anniversary year — that's three decades of Transit Advocacy! Join us on Friday, Sept. 11 at the Renaissance Grand Hotel, Crystal Ballroom.
REGISTER TODAY!
Jarrett Walker, internationally known innovator in public transit network design and policy and author of Human Transit, will keynote Citizens for Modern Transit's Annual Meeting this year. In his keynote talk, entitled "Abundant Access: Public Transit as an Instrument of Freedom," Mr. Walker will share from his over 20 years of experience as a consultant in leading the redesign of transit networks, in describing transit issues to the public, in building values-based policies and standards, and in running fun, interactive design processes for transit plans.
September 11th, 2015, 12:00 PM – 1:30 PM
Renaissance Grand Hotel, Crystal Ballroom 800 Washington Ave., St. Louis, MO 63101
Ticket Fees: CMT Members$ 45.00 Non-members$ 60.00
Special thanks to our sponsors including:
GOLD LEVEL

SILVER LEVEL

Musick Construction Company

BRONZE LEVEL

AGC of Missouri; 

CBB;

HDR; 

Development Strategies;

St. Clair County Transit District;

SEIU Local 1;

Jacobs;

BJC HealthCare;

Washington University; and 

The Hauser Group.