Generation Listen STL, the young friends group of St. Louis Public Radio, will host their 6th annual MetroQuest event next month on Saturday, September 16.
MetroQuest is part scavenger hunt, part pub crawl, and part St. Louis city trivia competition — all on foot or MetroBus. Citizens for Modern Transit continues its sponsorship of this event for the 5th year in a row.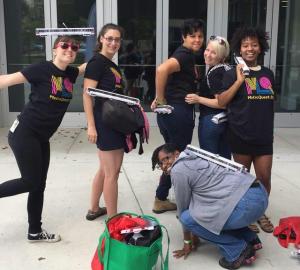 The competition highlights various transit-accessible neighborhoods and local businesses in St. Louis. This year's event will highlight Soulard by taking participants through more than a dozen bars and restaurants in the historic neighborhood.
One of the rules of the event is that teams can only travel along the course by foot or by bus — no cabs, cars, bikes, or rideshare allowed!
All participants will receive a MetroQuest t-shirt and a wristband granting access to food and drink specials at course venues, and one free drink voucher to be used at the closing party.
Participating venues include:
iTap Soulard
Hammerstones
Pieces
McGurks
1860s Saloon
Llywelyn's
Nadine's Gin Joint
Duke's
Bastille
Johnny's
Joanie's Pizzeria
Big Daddy's
Mission Taco Joint
Henry's
Island Frozen Yogurt
If you are interested in joining CMT's MetroQuest team, please email us at info@cmt-stl.org
To find out more information about MetroQuest, visit www.stlpublicradio.org/metroquest/