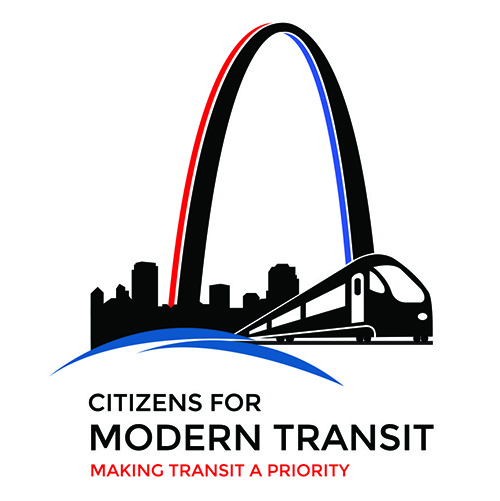 Joining Citizens for Modern Transit is one of the best investments you'll make this year. Join in the next several weeks and you could see even more benefits from CMT.
Citizens for Modern Transit (CMT) members and friends are moving transit forward, and we invite you to join us as a member today!
When you become a CMT member, you not only support transit in the region, but you help improve people's quality of life, bring economic development and jobs to the region, improve the quality of air you and your children breathe, and contribute to making transit a transportation option for all of us. To give you a sense of the return for your membership, we wanted to highlight some of the accomplishments CMT members made possible in the last year:
A $10.3 million TIGER grant for a NEW MetroLink Station at CORTEX and upgrades to the Central West End Station – the first addition to MetroLink in the region since 2006! Not possible without the CMT led Feasibility Study moving the project forward.
A study commissioned by CMT just released which looks at state and local funding possibilities for moving transit forward.
More and more programming and tools for building around transit, including the creation of the CMT Metro Market, pop up 'markets' at stations so residents can see the possibilities around transit.
CMT's national speaker series to inform policymakers and residents about how to best leverage the system, its Ten Toe Express program that has introduced more than 7,500 seniors to transit, the Guaranteed Ride Home program providing a quick ride home in the case of emergency for transit commuters, and more!
The CMT Try & Ride Program, asking St. Louis commuters who have never ridden transit to try the system for their work commutes, met its 2 year goal within the first 3 months, now with more than 2,600 new riders on transit, and no signs of stopping.
In addition, it pays to join over the next several weeks.  NEW members to CMT will be entered into drawings for tickets to some great events in St. Louis including:
2 tickets to Kevin Hart at the ScottTrade Center on Aug. 21
2 Sets of 2 Tickets each to DEF LEPPARD with Styx and Tesla  on Sept. 4
Join between now and Aug. 20 and you could be heading to one of these events on CMT! Join today.