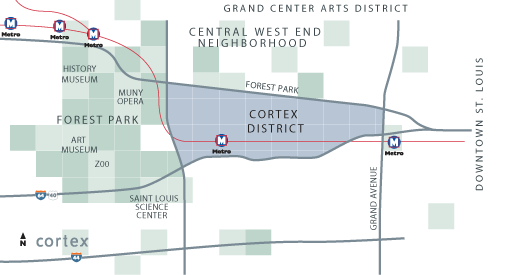 St. Louis's very own IKEA opens at the end of this month, but that's not the only exciting development coming to Midtown. The St. Louis Business Journal reports that over the past two years, the area within a 2-mile radius of the new Swedish mega-store has seen over $500 million worth of development. That number includes the IKEA retail store, a new MetroLink station projected to open within the next 3 years, significant residential investment, and other retail. Nearly 20 projects–80% of which are residential–from several developers are underway or planned in the area.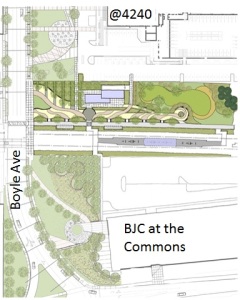 The area around the new IKEA store overlaps several neighborhoods borders, including the Central West End, Midtown, and The Grove. The area seeing a resurgence is sometimes referred to as "Cortex," in reference to the 200-acre Cortex Innovation Community, an innovation hub and technology district located in that vicinity.  Cortex — formed in 2002 by Washington University in St. Louis, BJC Healthcare, University of Missouri-St. Louis, St. Louis University, and the Missouri Botanical Garden — is a tax exempt 501(c)3 created to "capture the commercial benefits of university and regional corporate research for St. Louis."
Cortex focuses primarily on state-of-the-art biomedical science and technology research facilities. The new Cortex MetroLink station will be built in part by a $10.3 million TIGER grant awarded last September (2014) to Metro with the help of a feasibility study led by CMT earlier that year.
Development already completed in Cortex includes Wexford Science & Technology's $73 million renovation of the @4240 building on Duncan Ave completed last year; the nearby $45 million BJC HealthCare office building; and a new Interstate 64 interchange to direct expected increase in vehicular traffic to the area.