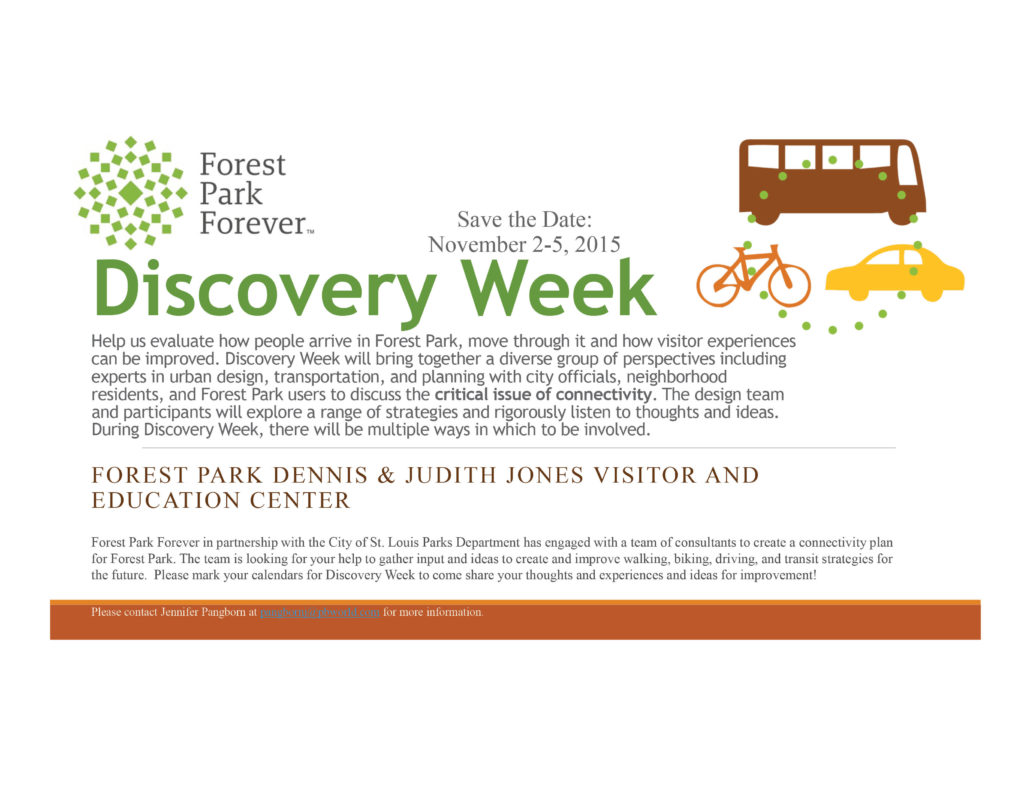 The Forest Park Connectivity and Mobility Study wants your input! The project team is looking to create a vision for connectivity and improve the overall visitor experience. The study will evaluate how visitors move through the park, access the park, and travel to the park from the greater St. Louis region.  Please join us during Discovery Week to offer feedback on existing connectivity issues, ideas for improvement, and future connectivity opportunities. 
Discovery Week is from Monday, November 2 to Thursday, November 5, 2015, in the Trolley Room of the Forest Park Visitor Center. These four days have focus sessions for five different themes related to Forest Park connectivity.  Attend a focus session of your choice, or come anytime between 8am and 8pm to get engaged in the process and discuss the critical issue of connectivity with a diverse group of experts.  
 More information regarding the study can be found at www.forestparkforever.org/connectivity.  There will be sessions focused on discussing multiple different modes of transit within the park, including bikeshare. 
Your insights, suggestions and feedback will help guide the consulting team! Please RSVP to Jessica Perkins at jperkins@vector-comm-corp.com if you can attend Discovery Week, or just show up as your schedule allows.