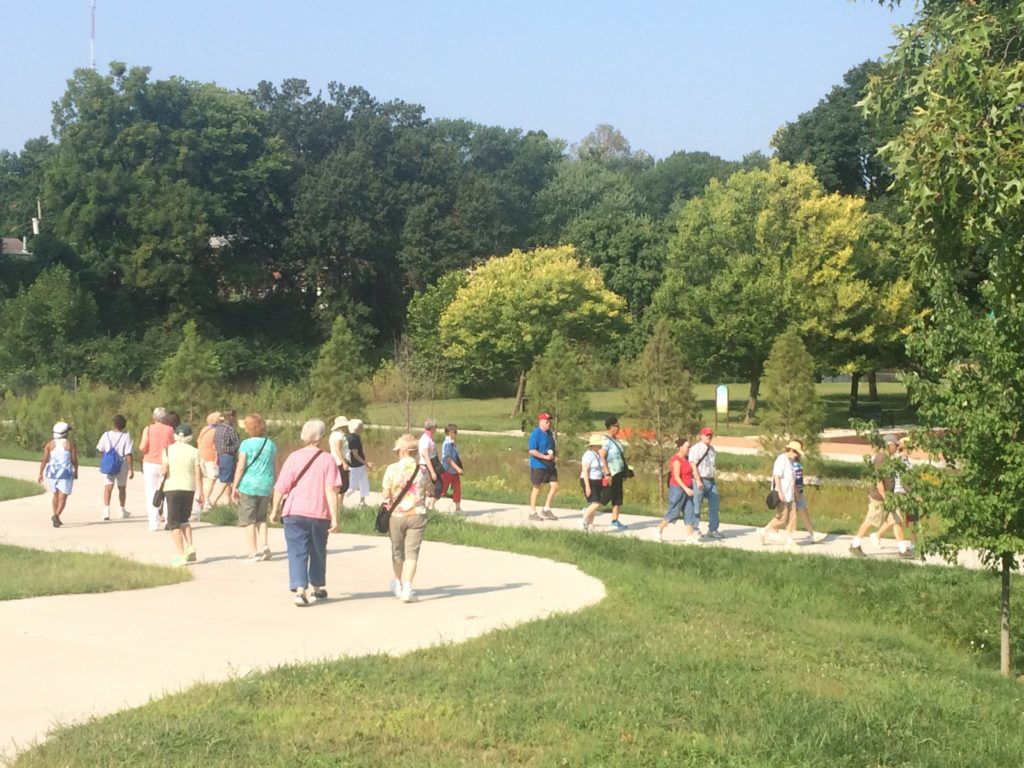 Citizens for Modern Transit will celebrate the 10th Anniversary of the Ten Toe Express this Spring in St. Louis – linking St. Louisans with their own Ten Toes and Metro to get out and explore – and needs your help. CMT is recruiting new volunteers to help lead Ten Toe Walks for the upcoming 10 year anniversary session.
The Ten Toe Express is a great opportunity to get out and explore St. Louis using the award winning Metro transit system.   Volunteers will be asked to lead a minimum of 6 walks over the 12 week session.   Walk leaders can pick the day of the week that works best for them. CMT will provide the necessary training for any walk leader interested in participating.   Walk Leaders receive a Ten Toe Walk tshirt, complimentary tickets and more. The Spring Session will kick off on April 6, 2016.   All walks begin at a MetroLink Station in the region.
If you love trying new things, new adventures, and meeting new people, contact CMT today. The Ten Toe Walk Program is just for you!
If you are interested becoming a Walk Leader contact us at: info@cmt-stl.org.
For more information about the Ten Toe Express Walking program visit: www.tentoes.cmt-stl.org.