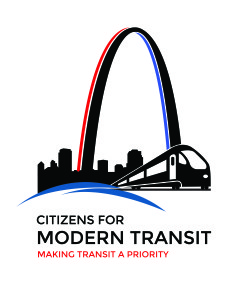 There are many reasons to join CMT as a member, but CMT and Enterprise CarShare have negotiated an exciting new deal for CMT members that we are pleased to announce today!
CMT members will now be able to take advantage of $25 off their first year of Enterprise CarShare membership!  Over the last several years, CMT members have had waived registration fees for Enterprise CarShare, but the discounted membership price is a new benefit for CMT members.  Become a CMT member, sign up for Enterprise CarShare, and become a multi-modal commuter today!
Enterprise CarShare is a car sharing program in St. Louis that allows you to reserve a car by the hour for one, all-inclusive price.  The hourly rental fees include the opportunity to rent a variety of cars, insurance costs, gas costs, and 24 hour support.  They also often include free/designated parking spaces.  Carsharing membership makes it possible to have access to a car when it's needed without having to use or own your own personal vehicle.  There are currently 46 CarShare vehicles in the St. Louis community and usage rates have been off the charts.
"We are delighted to announce this new membership perk and hope it will encourage new CMT membership as well as be an exciting benefit that existing members will enjoy too.   Carsharing is a great way to extend trips on transit, and it removes the hurdle of having places to go during the day not on transit. Enterprise has proven to be a great partner with transit in St. Louis with the launch of carsharing, the Guaranteed Ride Home and more," said Kim Cella, CMT Executive Director.
Here's the process for your discounted Enterprise CarShare membership:
If you are not a CMT member, sign up today and we will send you the link to a discounted Enterprise CarShare enrollment page.  https://cmt-stl.org/join-cmt/
If you are an existing CMT member and are interested in this new membership perk, send us an e-mail at info@cmt-stl.org and we will send you the link!