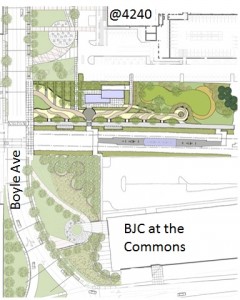 Metro has selected the design team led by CMT member HNTB Corporation for the new Boyle MetroLink Station in the Cortex Innovation Community.  The team also includes KAI, Access Engineering, Glasper Professional Services, TSi Geotechnical and Kivindyo Engineering Services.
It is expected to take 10-12 months for the design phase for the new infill station.   CMT led the feasibility study for the new station in 2014 which laid the groundwork for the successful TIGER application which was awarded to Metro. The project will be funded in large part by the $10.3 million TIGER grant with the remainder covered by a public private partnership including BJC Healthcare, Washington University, Cortex, Great Rivers Greenway and the St. Louis Development Corporation.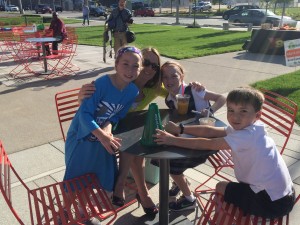 The project will include the construction of the new MetroLink station, an addition to the Great Rivers Greenway bike system, and improvements to the Central West End station.
The station is anticipated to open in 2018.