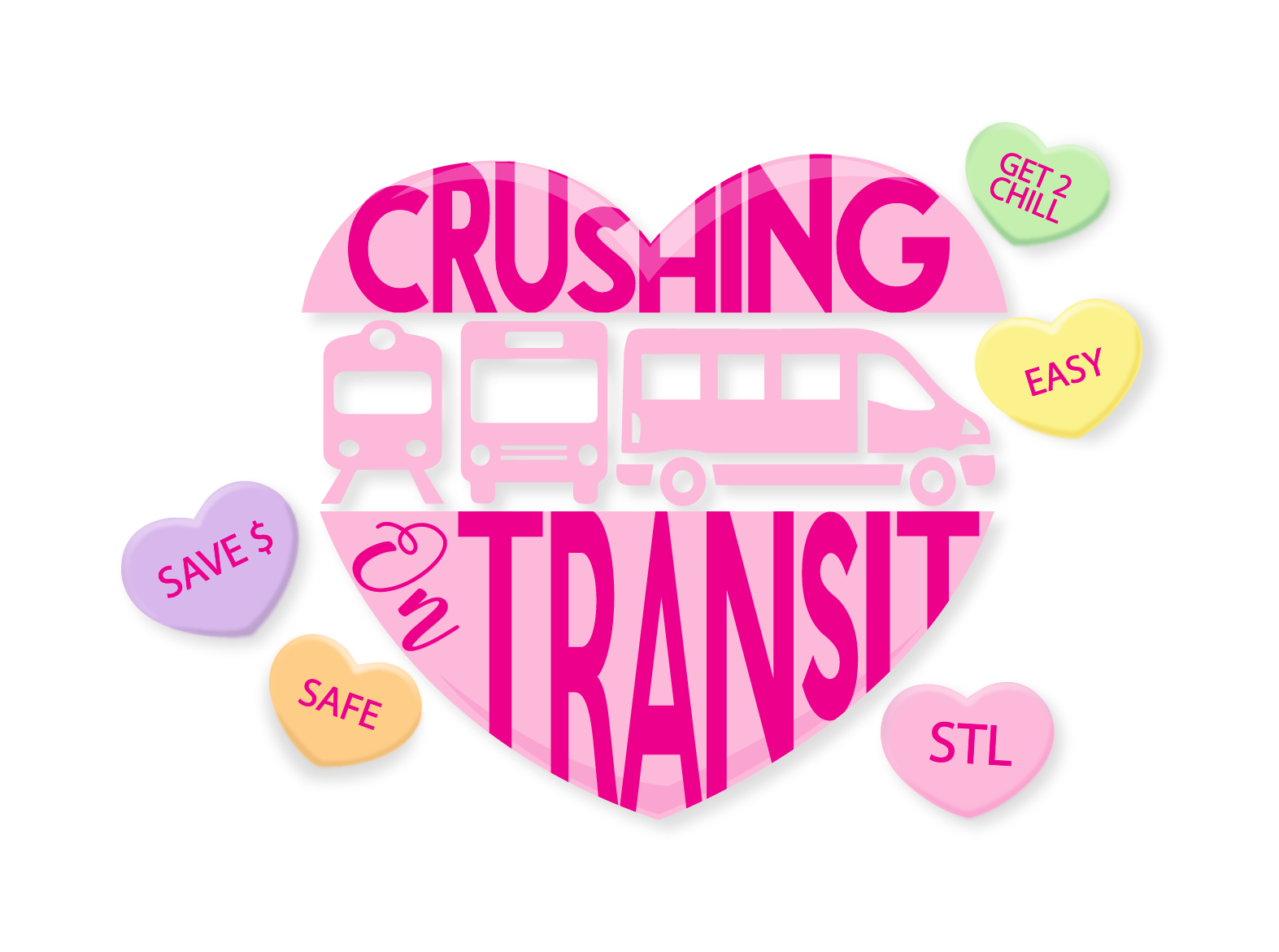 Transit is a safe and cost-effective transportation option utilized daily by thousands of St. Louis area residents. To spread a little love to these riders, the MetroLink Police Unit teamed up with Citizens for Modern Transit, Metro Transit, St. Clair County Transit District and the University of Missouri – St. Louis to host "Wake up to a Sweeter Commute" events. On Thursday, Feb. 14, from 6:30 a.m. to 8:00 a.m., police officers, security officers and representatives of the partnering organizations will be at the Civic Center Transit Center, North County Transit Center and Fairview Heights Transit Center handing out boxes of Conversation Hearts – some of which will include free 2-hour, one-day, weekly and monthly passes for the transit system. As a part of the events, transit riders were asked to share their love on social media. Below are some stories that CMT captured on St. Louis #CrushingonTransit.
Felicia  – It is a relaxing ride and a great way to end the day.
John – Has been riding for 24 years.
Willie – Saves money while exploring the area.