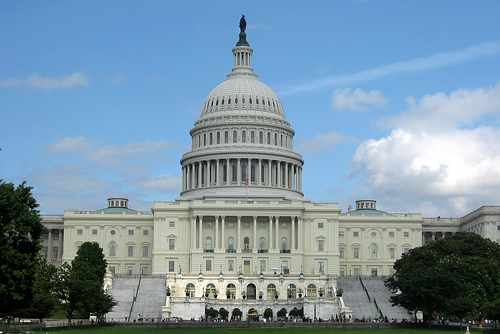 Several weeks ago a Senate version of the Innovation in Surface Transportation Act was introduced, a bill that would create a new program of grants for local transportation needs.  The Innovation in Surface Transportation Act of 2014, first introduced in the House in May, directs the Secretary of Transportation (DOT), in coordination with state transportation departments, to establish an innovation in surface transportation program.
It would require states to make competitive grants for innovative surface transportation projects to eligible entities, including local governments, regional transportation authorities, transit agencies, tribal governments, private providers of public transportation, nonprofit transportation organizations, port authorities, joint power authorities, and local rail authorities.
It would require each state to establish an innovation in surface transportation selection panel to formulate criteria for selecting projects and a state to reserve certain percentages of federal funds apportioned for the national highway performance, the highway safety improvement, the congestion mitigation and air quality improvement, surface transportation, and transportation alternatives programs in order to fund related projects under state innovative surface transportation grants  Administration of the program outlined in the bill looks very similar to the process used with the development of the recent proposed  3/4 cent sales tax list of projects/work done in the MPOs and RPCs in Missouri.
Co-sponsors of H.R.4726 are Dina Titus D NV-1, Cheri Bustos D-IL-17, Matt Cartwright D-PA-17, Gregg Harper, R-MS-3, Earl Blumenauer D-OR-3, William Enyart D IL-12, Daniel Lipinski D-IL-3, Emanuel Cleaver D-MO-5, and  Aaron Schock R-IL-18.
S.2891 was introduced by Cory Booker D-NJ in the U.S. Senate. Co-sponsors are: Roger Wicker R-MS, Thad Cochran R-MS, Mark Begich D-AK,  and Robert Casey D-PA.
Consider asking your Congressional representatives to support this bipartisan bill that would give local communities more access to federal transportation funds that can be invested in local transportation plans and projects, and more control over how those dollars get spent in our community.
More information on this bill is available at http://t4america.org/2014/06/02/the-details-on-a-new-program-giving-locals-greater-access-to-their-federal-dollars/.