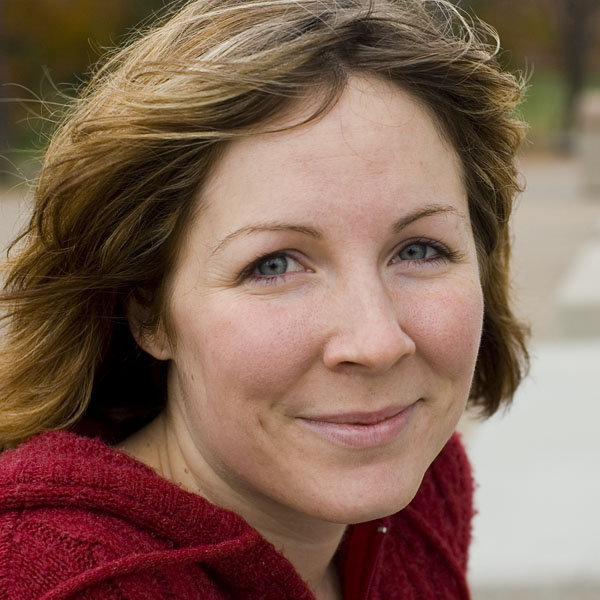 Citizens for Modern Transit has hired Lisa L. Cagle as the new Program Associate for the organization. Ms. Cagle will be on board full-time August 1, 2015.
Ms. Cagle is a Ph.D. student in Philosophy at Washington University and a current adjunct professor at the University of Missouri – St. Louis.   She has interned with Citizens for Modern Transit for the last year including spearheading efforts on CMT's award-winning Try & Ride Program.   She has experience on sustainability efforts, community organizing, and non-profit work.  She holds a Master of Arts degree in philosophy from the University of Missouri – St. Louis, and was awarded a Fullbright Fellowship to Norway in 2007 to study sustainable development.  She currently resides in the City of St. Louis using public transit daily to navigate the City.
"Promoting sustainable communities has been a key focus for me since before I began studying sustainable development at the University of Oslo in 2006. Having grown up in a rural area for most of my life, it wasn't until I moved to Oslo that I realized how important public transit is for a just, sustainable and livable community.  I love St. Louis, and I look forward to really making a difference in this region through my work at CMT," said Ms. Cagle, CMT new Program Associate.
"We are excited to welcome Lisa officially to the CMT team. We think she will be a great asset to the organization and help CMT move St. Louis to the next level with regards to a good public transportation system.  Lisa is a regular transit user who is well-versed at using multi-modal means to navigate the region.  She has excellent communication skills and is
able to work with a diverse group of constituents. Lisa is a go-getter and will have no problems jumping in with both feet to ensure the success of transit in the region," said Kim Cella, CMT Executive Director.
Citizens for Modern Transit is a not-for-profit organization in St. Louis whose mission is to expand the light rail system in order to build more sustainable, accessible communities in the region.