Citizens for Modern Transit (CMT) today launched the fall session of its Ten Toe Express program, which helps older adults integrate walking with public transit use to explore many of the region's cultural and entertainment hot spots. This time around, the organization is teaming up with Great Rivers Greenway to spotlight the links that exist between transit and local trails. Registration for the fall session of the Ten Toe Express program remains open and can be completed online at www.tentoes.cmt-stl.org.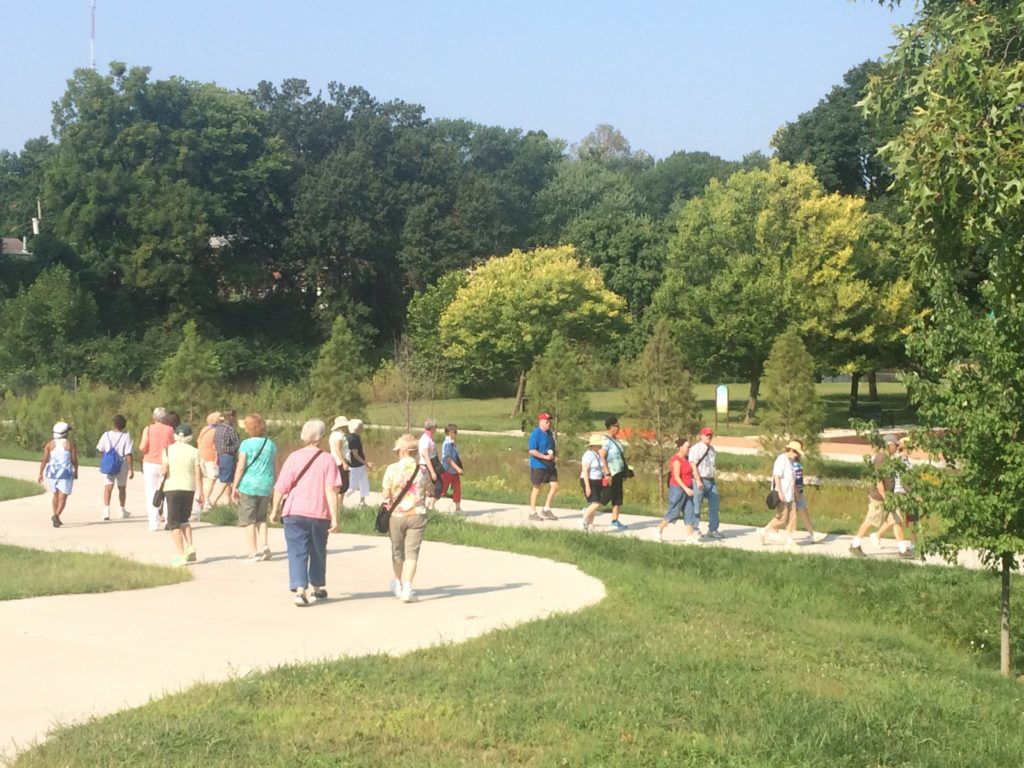 CMT worked closely with Great Rivers Greenway to develop five new walking maps that provide detailed directives on how individuals can utilize transit and walking to explore specific sections of Great Rivers Greenways' interconnected system of greenways, parks and trails in Clayton, North and South St. Louis City and County, and the West End and Loop neighborhoods. Ten Toe Express program participants can gain access to these, and a catalog of more than a 100 other walk maps, to get to popular destinations region wide.
Participants of this 12-week walk program also have the ability to take part in weekly, guided Ten Toe Express Walking Tours, led by trained volunteer walk leaders to help familiarize walkers with the transit system and how it can be utilized to reach destinations.
"This morning more than 30 program participants helped kickoff the fall Ten Toe Express session by taking part in a new, two-mile, guided excursion from the Shrewsbury MetroLink Station along the River des Peres Greenway," commented Kim Cella, executive director of Citizens for Modern Transit. "It wasn't just a stroll through the park, walkers explored a local destination within footsteps of a transit station that featured a 'living wall,' native landscaping, rain gardens and a host of shopping and dining options. I am excited about our partnership with Great Rivers Greenway and the opportunity for program participants to get out and experience all that our area greenways, parks and trails have to offer."
To date, CMT has helped introduce more than 7,700 seniors to the transit system, and the program continues to grow steadily. The cost to participate in the Ten Toe Express walk program is $10. New registrants receive a Ten Toe Express Walking Kit that includes a tote bag, a pedometer and a transit system map. Those interested in learning more about the Ten Toe Express walk program or registering for the current 12-week session currently underway, please visit www.tentoes.cmt-stl.org.
For more information about CMT you can also call (314) 231-7272, visit www.cmt-stl.org, find them on Facebook or follow them on Twitter @cmt_stl. To learn more about Great Rivers Greenway visit, www.greatriversgreenway.org.