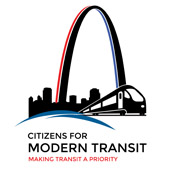 Citizens for Modern Transit (CMT) is requesting the services of a consulting public relations firm for assistance with its new grant to build ridership on the system.
CMT is undertaking a two-year education campaign, which will include a safety and security campaign including a demonstration project, partnership collaboration and rider/community engagement.
In addition, the program will include the launch of a new alternative transportation incentive program – Save Your Commute. CMT is seeking a firm to assist with these efforts in planning, executing and promoting these events and messaging items.
The programs would include Social marketing; email outreach; promotional events; transit advertising, website promotions, and outreach will all be used to connect with City and County residents. The goal would be to reach the target market at least three to six times over the time period – moving them into action.