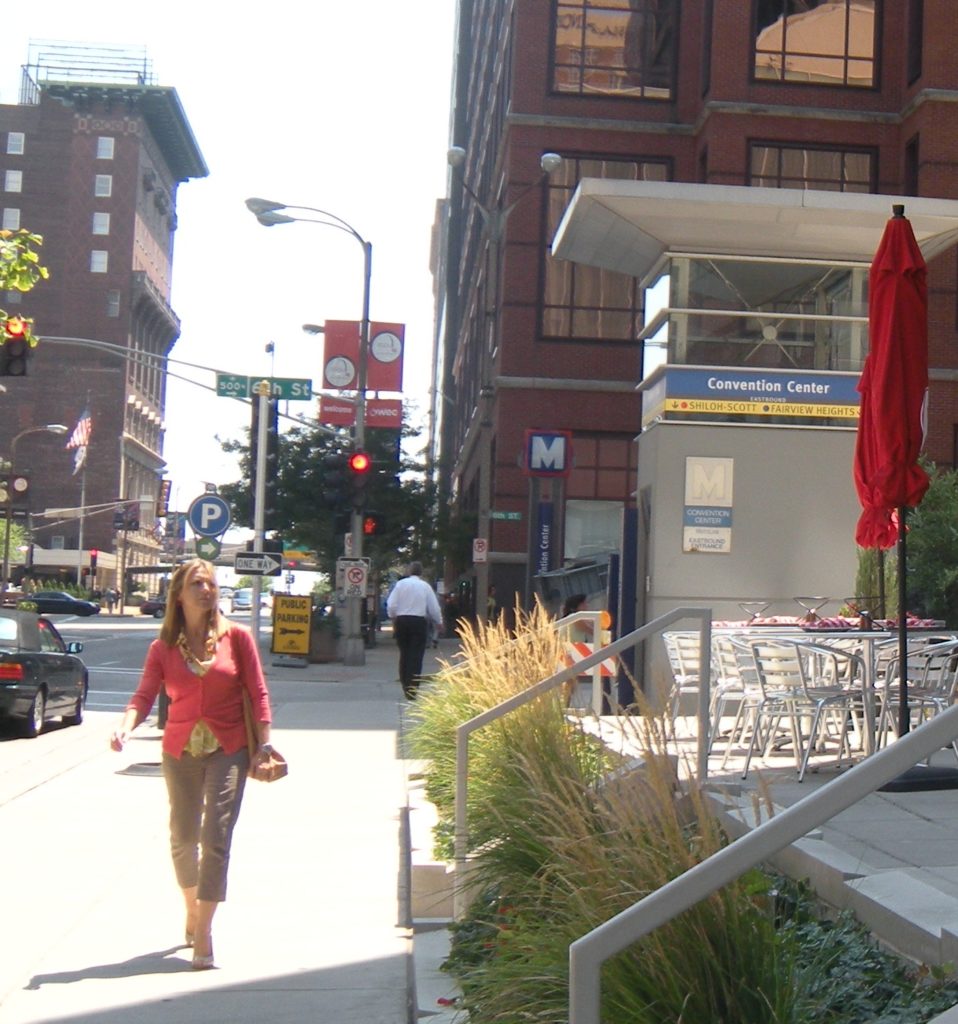 Citizens for Modern Transit (CMT) has released a list of employers located within half a mile of every MetroLink station throughout the region on their website.  This list is intended to help job seekers find employers along the light rail alignment or connecting MetroBus system.  This list is a resource to further the region's investment in Transit Oriented Development, supports the region's goals to attract and retain top talent, and also supports its goal to attract foreign born workers and entrepreneurs to the region.
The listing can be found on CMT's TOD Clearinghouse (www.stl-tod.com), a one-stop shop for information pertaining to Transit Oriented Development in the St. Louis Region.  The Clearinghouse provides a listing of each MetroLink Station and resources specific to each Station.  In addition to the list of employers at each station, interested persons can find station profiles, real estate spec sheets, studies pertaining to each station and more.   In addition, there is a database cataloguing development within a half mile of the stations since the opening of MetroLink in 1993.
Kim Cella, Executive Director of CMT, explains "We want this list to help job seekers in the region find employment near transit and to help employers realize the benefits of being within walking distance of the transit stations and connecting MetroBus system.  When employees find jobs along the transit alignment, single occupancy vehicle traffic is lessened, air pollution is decreased, and quality of life for the entire region is improved.  Additionally, we know many young people want to have a car- free life, and now they can easily find employers to consider near the MetroLink stations."
Betsy Cohen, Director of the St. Louis Mosaic Project, says "This will assist foreign born newcomers to St. Louis who want to live and work near Metro stations. As we strive to attract foreign born workers and entrepreneurs to our region, many come from communities with extensive public transport.   This new listing service will help them prioritize employers and places to live."
To access the list of employers within a ½ mile of each MetroLink Station, visit – https://cmt-stl.org/transit-oriented-development-clearinghouse/metrolink-station-profiles.
For more information, please contact Kim Cella at 314-231-7272 or info@cmt-stl.org.