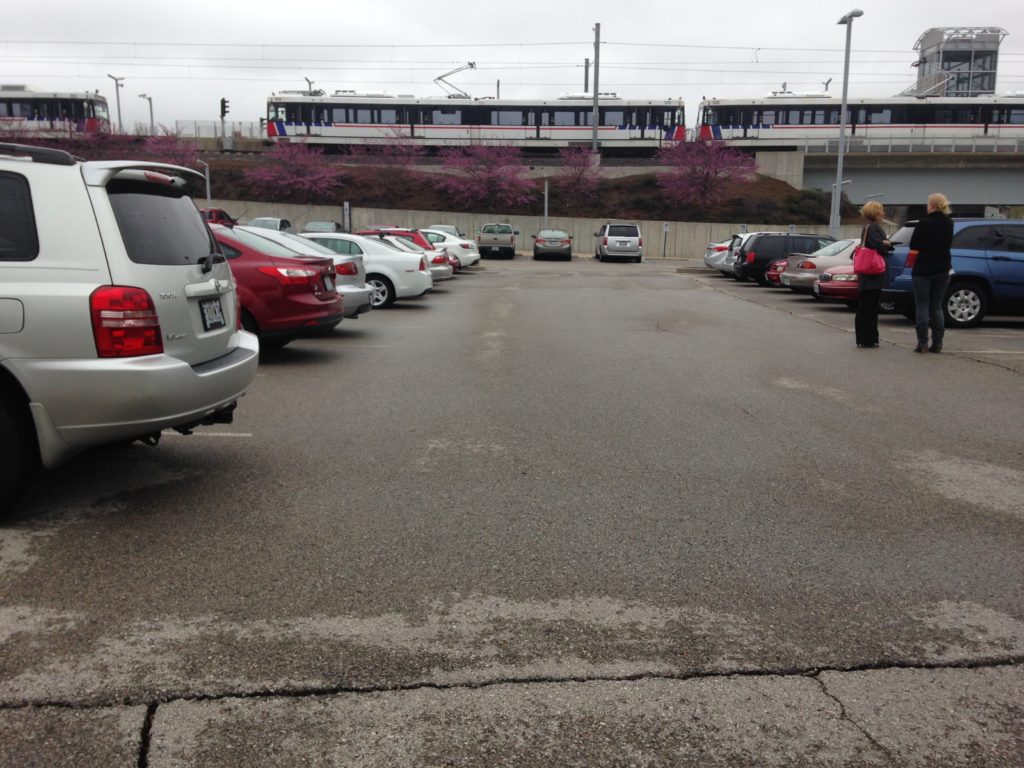 Dining? Shopping? Entertainment? A Sea of Cars?  What would you like to see around the St. Louis region's light rail system?
Yes, that is the question CMT is going to be asking the public on May 8 when CMT unveils its Metro Market at the Shrewsbury MetroLink Station (The picture to the right is the station currently with a view from the Park-Ride lot) from 5 to 7 p.m. as the Finish Line Celebration for the upcoming Great Race.
The Metro Market will serve as a live visioning session showcasing what could be in terms of shopping, eateries and entertainment at this, and other MetroLink stations, if the community invested in transit-oriented development.  CMT has been talking about the benefits of building and living near transit for several years.  We thought the best next step would be to put our words into action and give the St. Louis community the opportunity to see some of this type of investment in action.  When you board or deboard the train, what would you like to see, buy, or enjoy within walking distance of your transit ride? Here are some of the unique vendors who will be on hand to give visitors a sense of what could be for our community around light rail . . .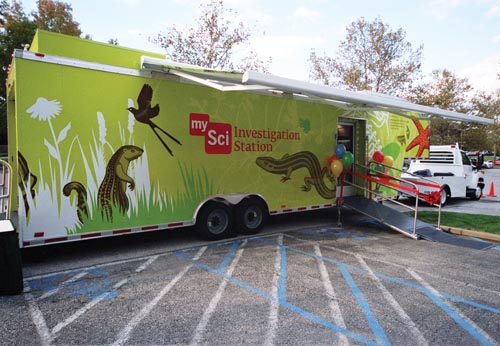 SHOP, DINE & ENJOY
The Metro Market will feature three food trucks, including Taco Truck STL, 2 girls 4 wheels and Destination Desserts; the retail truck Rack + Clutch; MySci Investigation Station; Market Fresh Gatherings; a bike tune-up station by Big Shark; free bike helmet fittings for kids through Safe Kids; an upcycling station hosted by Perennial; information about alternative commuting options; giveaways from 105.7 The Point; live music from The Rita Rosamond Band and more. This event will also coincide with the official ribbon cutting of Great Rivers Greenway's River des Peres Greenway Trail.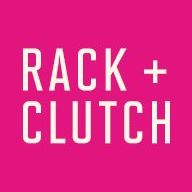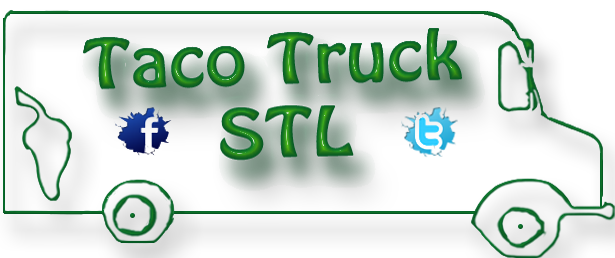 Here is an  opportunity to shop, dine, and enjoy the area around the Shrewsbury MetroLink Station.  Bring your bike, try out Great River Greenways new trail directly across from the station.  Let your kids experience the interactive fun of the MySci Investigation Station or go home with a new bike helmet to enjoy safe cycling.
The Great Race and Metro Market are made possible thanks to the support of Enterprise CarShare, Great Rivers Greenway, RideFinders, Metro, St. Clair County Transit District, the Missouri Foundation for Health, Fortels Pizza Den, STL Style and Central States Bus Sales. These are part of a series of events hosted by Citizens for Modern Transit throughout the month of May to help promote St. Louis' transit system and its benefits to the region.