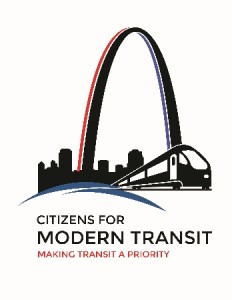 Citizens for Modern Transit (CMT) is seeking a talented individual to serve as the Program Associate of the organization. CMT, a 1000-member 501(c)3 organization with a 26-member volunteer board, leads the St. Louis region's education and advocacy efforts for a robust and expanding transit system, especially light rail, with the goal of building livable, sustainable communities. The organization also staffs the Missouri Public Transit Association, the statewide transit provider association, and is concerned with passenger rail and pedestrian issues.
RESPONSIBILITIES:
Manage CMT daily operational activities, communications, and databases.
Assist Executive Director and Program Director in developing, cultivating and maintaining membership in the organization. This will include identification and recruitment of new members and groups for collaboration. Manage communications with members including membership database and membership tracking.
Create and maintain website and social media outlets for membership and programmatic activities.
Promote the link between transit and economic development, health, and job creation through the use of communication tools, website development, publications, and other CMT marketing materials.
Represent the organization with local communities, organizations, and groups, as directed by CMT's Executive Director.
Manage daily office communications and CMT customer service including mail, in-person visits and phones.
Manage administrative and office support activities for multiple supervisors.
REQUIRED SKILLS:
Bachelor's Degree required
Minimum 3 year experience in communications/marketing and/or community engagement.
Commitment to the principles of public transit, and a strong desire to work with other groups to further the mission of CMT.
Ability to work independently.
Versatility and adaptability to changing job requirements a strong plus.
Compensation will be commensurate with experience. CMT is an equal opportunity employer.
For confidential consideration, please send your resume and cover letter to CMT at kcella@cmt-stl.org as ONE SAVED DOCUMENT. Resumes must be received no later than 5 p.m. on Feb. 29, 2016. Only qualified candidates will be contacted.
No calls please. Initial interviews with the search committee will begin in early March, 2016.